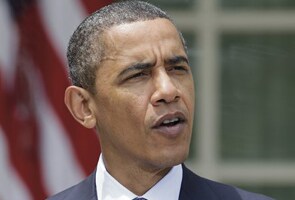 Washington:
America tried to downplay the enormous document dump about the war in Afghanistan, which disclosure experts are calling the biggest leak since the Pentagon Papers about Vietnam.
Speaking for the first time after WikiLeaks released more than 92,000 classified documents President Barack Obama said he is concerned about the massive leak of sensitive US documents about the Afghanistan war, but that the papers do not reveal any concerns that were not already part of the debate.
Obama said, "I know much has been written about this in recent days as a result of the substantial leak of documents from Afghanistan, covering a period from 2004 to 2009."
"While I'm concerned about the disclosure of sensitive information from the battlefield, that could potentially jeopardise individuals or operations, the fact is these documents don't reveal any issues that haven't already informed our public debate on Afghanistan. Indeed, they point to the same challenges that led me to conduct an extensive review of our policy last fall," he added.
The president spoke in the White House Rose Garden following a meeting with House and Republican leaders of both parties.
The WikiLeaks material ranges from files documenting Afghan civilian deaths to evidence of US-Pakistani distrust.