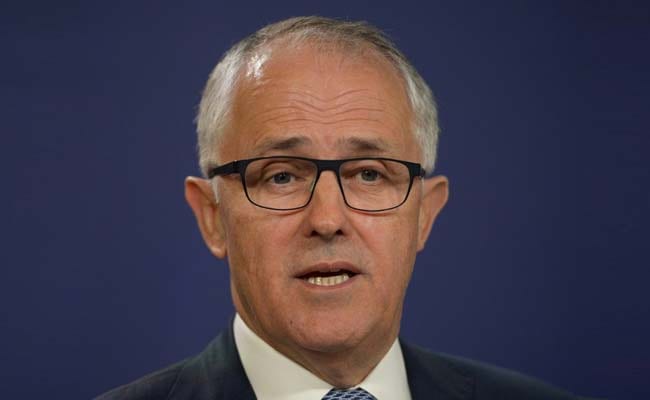 Sydney:
Australia's new leader Malcolm Turnbull said Wednesday he was committed to having more women in top positions, as he prepares to unveil a cabinet that will replace a line-up criticised for poor female representation.
Under former premier Tony Abbott the 19-member cabinet included just two women, and Abbott himself was responsible for women's policies, a move that rankled after he had been accused of sexist and outdated thinking.
Turnbull, who ousted Abbott as leader of the ruling Liberal Party on Monday, is expected to reshuffle the leadership team to bring generational change, but has also reportedly reached out to old foes and his more conservative colleagues to foster party unity.
Turnbull would not be drawn on who would be sworn in as ministers next week, but indicated more women would be involved.
"There is no greater enthusiast than me for seeing more women in positions of power and influence in parliament, in ministries right across the country," he said.
"I can assure you that. I am very committed to that, but I am not going to say any more about the new ministerial arrangements."
Abbott came under fire when he unveiled his first cabinet team shortly after his election victory in September 2013, naming only one woman -- Foreign Minister Julie Bishop.
Sweeping changes last December saw him appoint only one more woman, Sussan Ley in the health and sport portfolios.
Turnbull is expected to remove Joe Hockey as Treasurer, in favour of Social Services Minister Scott Morrison who is seen as an effective manager and media performer, but keep him within the cabinet, possibly in Communications.
Michaelia Cash could be offered the Immigration portfolio, currently handled by Peter Dutton, who last week rankled Pacific leaders with a joke about climate change which was picked up by a media microphone.
Bishop is expected to remain Foreign Minister, while Human Services Minister Marise Payne is tipped for promotion and parliamentary secretary to the Treasurer, Kelly O'Dwyer, is considered on the rise.
What Abbott intends to do in the future is unclear.
He reportedly received a telephone call from United States President Barack Obama to thank him for his support of American-led efforts to contain the Islamic State group in Iraq and Syria in which he praised him as a "very good mate on many important issues".