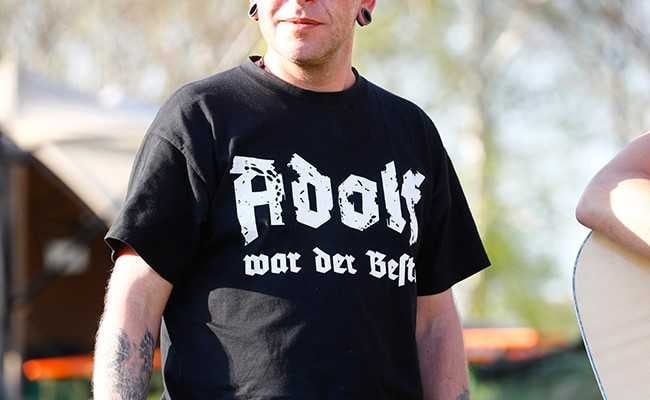 Ostritz, Germany:
Several hundred neo-Nazis have gathered in eastern Germany for a far-right rock festival that started on Friday, Adolf Hitler's birthday, while many local residents took a stance against them by attending a festival for peace.
The far-right "Schild und Schwert" ("Shield and Sword") festival is being held in the Polish border town of Ostritz from April 20 to April 21. Hitler was born in Austria on April 20, 1889.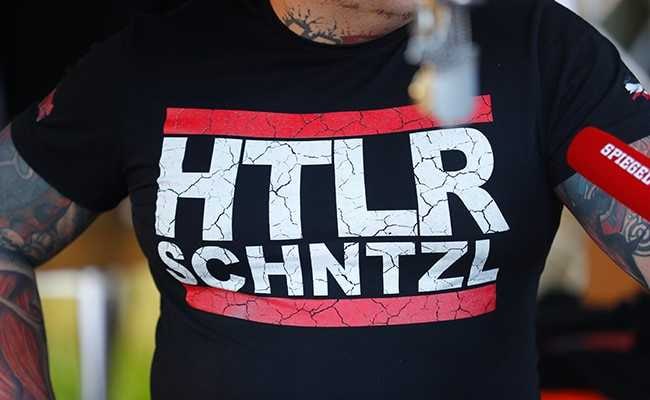 Far-right merchandise, including T-Shirts with the slogan "I (heart) HTLR" were on sale at the event, as were toy tanks.
One sign read "Aryan brotherhood" and a poster from the far-right National Democratic Party protested against the influx of more than a million migrants to Germany since mid-2015 with the slogan: "Nursery schools instead of asylum camps".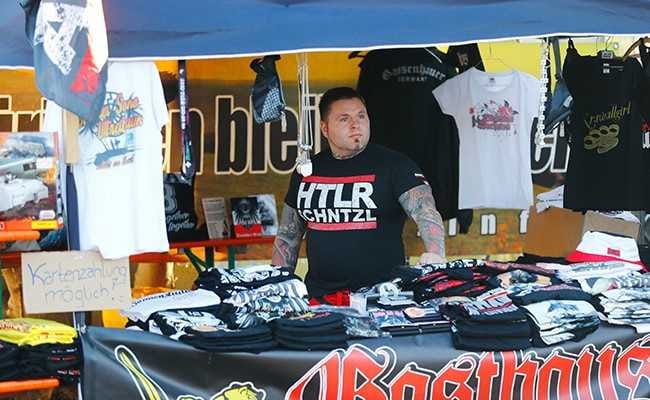 Police officers were out in force, carrying out checks on roads near the festival and the train station. They said they had arrested a 31-year-old who made an illegal "Heil Hitler" salute.
Germany has strict laws on hate speech and symbols linked to Hitler and the Nazis, who ruled between 1933 and 1945.
Alongside the festival for peace in the market square of Ostritz, which runs until Sunday and which some German media reported had more than 1,000 attendees on Friday, police said there would also be a cycling event to protest against the far-right on Saturday.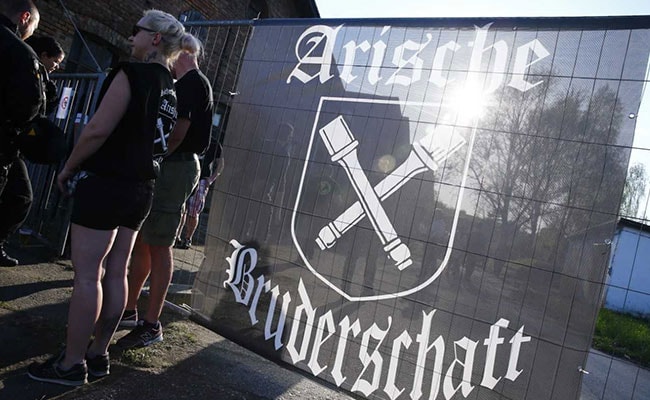 Michael Kretschmer, premier of the eastern state of Saxony where Ostritz is located, said local residents and churches had organised the festival for peace of their own accord.
He added: "The fight against extremism is successful when it comes from the midst of society, when it is not prescribed but rather comes from the people themselves."
© Thomson Reuters 2018
(Except for the headline, this story has not been edited by NDTV staff and is published from a syndicated feed.)