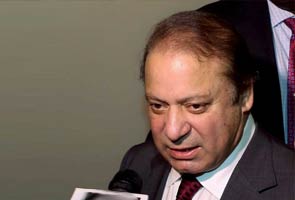 Islamabad:
Hours before the retirement of a top general today, Pakistan Prime Minister Nawaz Sharif said he would choose the new Chairman of the Joint Chiefs of Staff Committee (JCSC) and the army chief together due to "comprehensive considerations".
The current head of the JCSC, General Khalid Shameem Wynne, completed his tenure today while army chief Gen Ashfaq Parvez Kayani announced yesterday he would step down at the end of his term on November 29. The premier was expected to name General Wynne's successor today.
However, a statement from Mr Sharif's office said that "expectations regarding announcement of successor to outgoing CJCSC before October 8 and retirement of army chief on November 29 are reasonably important issues which need comprehensive considerations". It did not elaborate.
The Prime Minister "has, therefore, decided to announce the names for both the appointments at the same time", the statement said.
Mr Sharif said his government is fully cognisant of its constitutional obligations and every decision will be made keeping the country's interests supreme.
His remarks came just hours ahead of General Wynne's retirement.
Last evening, the powerful army chief said he was not seeking an extension and would retire as scheduled on November 29. General Kayani's announcement came against the backdrop of reports that he could be made the chief of a revamped JCSC.
General Kayani was appointed army chief by former military ruler Pervez Musharraf in late 2007. He was given an unprecedented three-year extension by then premier Yousuf Raza Gilani in 2010.
The appointment of army chiefs has never been easy for civilian governments in Pakistan.
Leading the race for the army chief's post on the basis of seniority is Lt Gen Haroon Aslam, currently Chief of Logistics Staff. Aslam will be the senior-most general when Kayani retires.