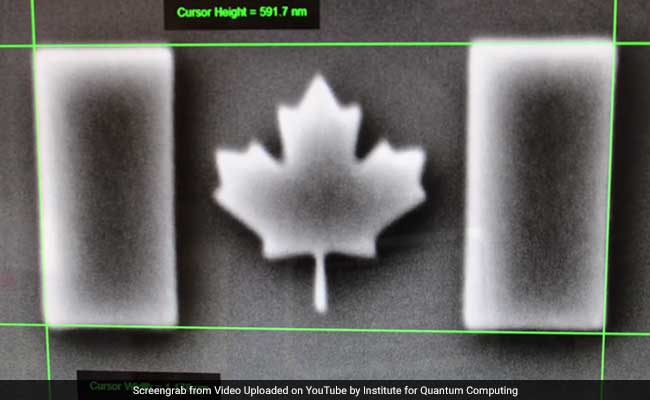 Toronto:
Canadian scientists have a set a world record for creating a tiny national flag measuring about one-hundredth the width of a human hair, ahead of the country's 150th anniversary next year.
Guinness World Records granted the inaugural award for smallest national flag to the Institute for Quantum Computing (IQC) at the University of Waterloo in Canada for the flag measuring 1.178 micrometres in length. It is invisible without the aid of an electron microscope.
Nathan Nelson-Fitzpatrick, nano fabrication process engineer at IQC and Natalie Prislinger Pinchin, a student from the Faculty of Engineering created the flag on a silicon wafer bearing the official logo of the Canada 150 celebrations using an electron beam lithography system.
"The future of Canadian technology is firmly set in the quantum world and at the nano-scale, so what better way to celebrate the lead up to 2017 than with a record-setting, nano-scale national flag," said Tobi Day-Hamilton, associate director of communications and strategic initiatives at IQC.