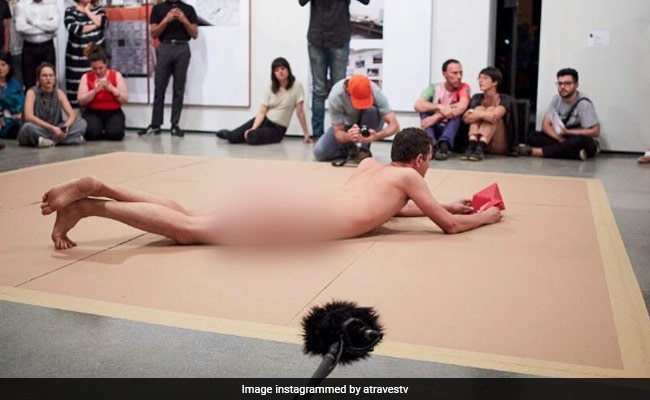 Sao Paulo:
An artist whose performance piece invites the public to manipulate his naked body caused controversy in Brazil after a young girl touched him, leading to an investigation.
Brazilian choreographer Wagner Schwartz's work, "La Bete," was on exhibition Tuesday at the opening of the 35th Panorama of Brazilian Art at Sao Paulo's Museum of Modern Art (MAM).
Videos on social media showed Schwartz lying still and completely naked on the floor while a woman and her daughter crawled around him and touched his toes. News reports say the girl appears to be about four years old.
Her participation outraged many viewers, who compared the performance to pornography or pedophilia.
After receiving several complaints, Sao Paolo's Public Prosecutor's Office Friday opened an investigation to determine if the MAM "is exposing children and adolescents to inappropriate content," juvenile prosecutor Eduardo Dias de Souza said.
De Souza determined the piece's age classification should be revised and videos which show minors interacting with the artist should be removed from Facebook and YouTube.
The MEM said La Bete does not have erotic content but it was marked with a content warning.
The museum also criticized the "hate and intimidation" directed towards what it described as freedom of expression, adding that the girl in question was with her mother.
The controversy comes after an exhibition called "Queermuseo" -- Queer Museum -- at Santander Bank's cultural center in Porto Alegre was closed a month ahead of schedule, following accusations it promoted themes including pedophilia and bestiality.
(This story has not been edited by NDTV staff and is auto-generated from a syndicated feed.)