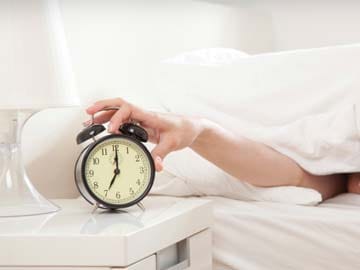 London:
Early risers are more likely to cheat and behave unethically in the night hours, scientists, including one of Indian-origin, have found.
Researchers have found that early-rising "larks" and late-night "owls" have different levels of honesty depending on the time of day.
Sunita Sah, a Research Fellow at Ethics Centre of Harvard University and an Assistant Professor of Strategy, Economics, Ethics and Public Policy at Georgetown University conducted with her colleagues a research to examine the behaviour of around 200 individuals. The subjects were put through problem-solving exercises and activities, oblivious to their honesty being assessed.
The study scrutinized the relationship between ethical decision making and the individual's "chronotype"- an attribute in humans that reflects the time one is most likely to be sleepy or active.
It traced a significant link between people being more likely to be honest when it fitted in with their chronotype, 'BBC News' reported.
This concluded that the diurnal were more ethical in the morning while the nocturnal were more likely to be honest and accurate in their comfort zone of the night. Interestingly, the degree of dishonesty was found to be high in the "non-preferred" time zones.
Sah emphasised that these findings have major implications on workplaces relying on ethical decisions and honesty, particularly where shift patterns are involved.