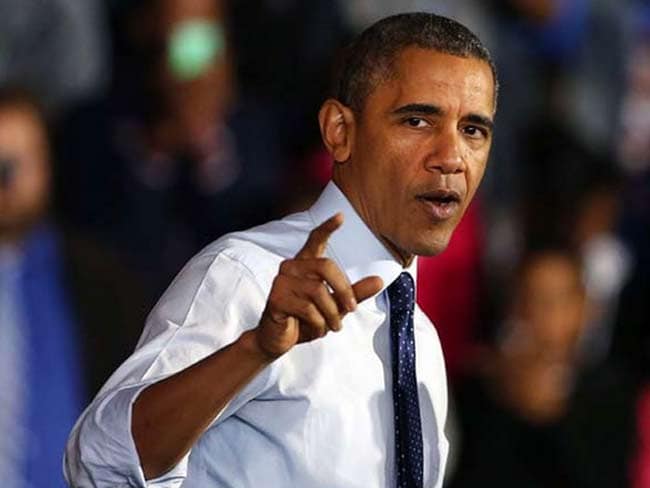 Riyadh:
Reporters Without Borders (RSF) called on US President Barack Obama to press Saudi King Salman on what it called the monarchy's "dismal" human rights record when they meet on Friday.
Salman, whose deeply conservative Muslim country ranks 164th on the media watchdog's World Press Freedom Index, is to meet the president at the White House, his first visit since ascending the throne in January.
In an open letter to Obama on Thursday, RSF director general Christophe Deloire asked him to "remind Saudi Arabia of its obligation to respect press freedom both in the kingdom and in countries where it exercises considerable influence."
RSF said Saudi Arabia is currently holding eight journalists in jail - one professional and seven citizen journalists.
The most prominent among them is Raif Badawi, 31, co-founder of the Saudi Liberal Network Internet discussion group, who was arrested in 2012.
Badawi, who was charged with cybercrime, received the first 50 lashes of a 1,000-lash sentence outside a mosque in the Red Sea city of Jeddah on January 9.
Subsequent whippings have been postponed because Badawi was deemed to be too weak to endure more of them.
However, RSF noted that his sentence was upheld in June, meaning he can no longer appear against it, and "this barbaric punishment could resume at any moment."
The letter said Badawi's situation "is merely one example of Saudi Arabia's brutal response to any voice deemed too liberal by the royal family and religious authorities."
Since Saudi criminal law is based on sharia, or Islamic law, Deloire said "everything is left to the discretion of the authorities. This means barbaric punishment and ill treatment of prisoners are the norm."
Moreover, he said the government makes use of its harsh cybercrime and counterterrorism laws to "imprison journalists and citizen journalists, while closely controlling and censoring online information and independent media outlets."
Noting that RSF has repeatedly urged the Saudi authorities to release journalists and other human rights defenders, he asked Obama to "press the king on these vital issue."
"As a strategic Middle East partner of the United States, Saudi Arabia must take your human rights concerns seriously and begin to implement change. Saudi Arabia must immediately release all journalists from prison and drop all charges against them."