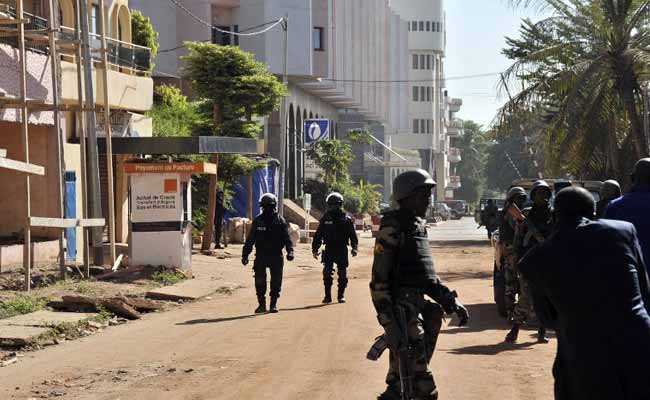 Bamako, Mali:
Mali reimposed a nationwide state of emergency for the final 10 days of the year to head off any terror threats, after a deadly terrorist attack in the capital last month.
A government statement issued overnight said it was imposed because of "the evolution of the security situation in Mali and in the surrounding area."
The "state of emergency covers all national territory as of midnight December 21, 2015 for 10 days," said the statement made public after a cabinet meeting late Monday.
It "aims to give authorities the means to better prevent and fight any plan to attack the security and property of citizens and any attempt to disturb peace," it said.
The measure notably allows security forces to act to pre-empt any threat and to restrict public gatherings.
It's the second, 10-day state of emergency Mali has declared in a month.
The last one was ordered after 20 people, 14 of them foreigners, were killed in an attack claimed by two terrorist groups on the Radisson Blu hotel in Bamako on November 20, according to an official toll. Two of the attackers also lost their lives in the incident.
Asked by AFP if there was any concrete threat in Mali at the moment, a government minister who asked not to be named said: "Mali's duty is to take precautions."
"Even in France security measures are taken at the end of the year," he said. "This is what we're doing. Crowds must be avoided for end-of-the-year celebrations. The enemy could take advantage of such crowds."
The November 20 attack was claimed the same day by Al-Murabitoun, led by one-eyed Algerian militant Mokhtar Belmokhtar, as a joint operation with Al-Qaeda in the Islamic Maghreb (Aqim) and later released an image of two fighters it presented as the assailants.
Another terrorist group that recently appeared in central Mali, the Macina Liberation Front, later also claimed responsibility, "in collaboration with" Ansar Dine, a group from northern Mali.
Northern Mali fell under the control of terrorist groups linked to Al-Qaeda in 2012.
The Islamists were largely ousted by a French-led military operation launched in January 2013.
But large swathes of Mali remain lawless and prone to attacks.
Terrorist attacks were long focussed on the north but spread to the centre since the start of the year and since June, to the south near the borders with Ivory Coast and Burkina Faso.