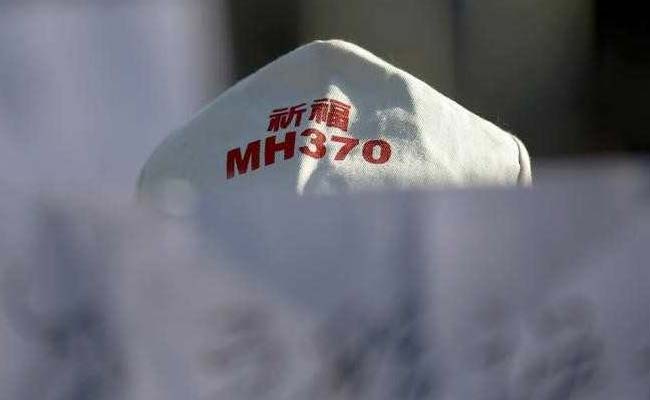 Kuala Lumpur:
The full investigation report into the disappearance of Malaysia Airlines flight MH370 will be released after the latest search efforts are completed, officials said on Thursday, four years after the aircraft first went missing.
Flight MH370, carrying 239 people onboard, became one of the world's greatest aviation mysteries when it disappeared on its way from Kuala Lumpur to Beijing on March 8, 2014.
Malaysia agreed in January to pay U.S. firm Ocean Infinity up to $70 million if it found the plane during an offshore search effort that is underway and expected to end in June.
The decision to engage the firm came after Australia, China and Malaysia ended a fruitless A$200-million ($159.38 million) search across a 120,000 square-kilometre (46,332 square miles) area in the Indian Ocean last year, despite investigators calling for the target area to be extended 25,000 square kilometres (9653 square miles) north.
The release of a full report into MH370's disappearance has been suspended pending the outcome of the new search, as any new evidence uncovered is "likely to significantly affect the investigation", Malaysian investigators said in their annual interim statement sent to families of those aboard the plane.
"In the event that the aircraft is found, the team will conduct further investigation," said the statement seen by Reuters and due to be released publicly later on Thursday.
"If the aircraft is not found and a decision is made to discontinue the search, the team will resume the completion of the report and release it in the months ahead."
Several pieces of aircraft debris have been found on Indian Ocean islands and along Africa's east coast, and efforts to retrieve more are ongoing.
Three wing fragments were confirmed as coming from the missing plane, while other pieces, including some cabin interior items, were determined to be "almost certain" from MH370, the investigators said.
Malaysian officials are working with Australian authorities on plans to recover the Boeing Co 777's wreckage or its flight recorders, in the event the aircraft is found.
Prime Minister Najib Razak reiterated the country's commitment to finding the plane.
"We are pushing the global aviation community to take measures to make our skies safer," he said on his official Twitter account on Thursday.
The Seabed Constructor vessel has covered 16,000 square kilometres (6178 square miles) so far but has yet to identify any significant findings, Ocean Infinity said in its weekly search update on Tuesday.
© Thomson Reuters 2018
(This story has not been edited by NDTV staff and is auto-generated from a syndicated feed.)