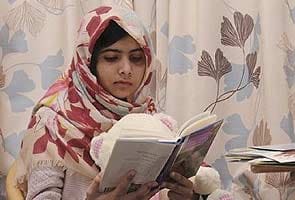 United Nations:
With the world commemorating November 10 as 'Malala Day' in honour of Pakistani child activist Malala Yousafzai, UN Secretary General Ban Ki-moon extended his support to the young girl and her fight for education, describing her as the "global symbol" of every girl's right to an education.
UN Secretary General Ban Ki-moon's Special Envoy for Global Education, former British Prime Minister Gordon Brown has said November 10, a month after Yousafzai was shot at by the Taliban for campaigning for girls' education in Pakistan, has been declared Malala Day.
(Read:
Letters to Malala
)
The day would be commemorated in support of the 14-year-old and the 32 million girls like her around the globe who are denied their right to school, Brown said.
In his message of support for Yousafzai and girls' education, Ban said, "Malala Yousafzai is a global symbol of every girl's right to an education".
The UN chief said citizens from across the globe are speaking out for Yousafzai and on behalf of the 61 million children who do not go to school.
"I am adding my voice to the messages from over one million people across the globe. Education is a fundamental human right. It is a pathway to development, tolerance and global citizenship," Ban said in a brief video message posted on the UN website.
He called the international community to join the UN campaign to put education first "for Malala and girls and boys throughout the world".
Brown will also deliver a petition in support of the girl and the universal right to education to Pakistan government.
Thousands of people from across the world have signed a global petition calling for her to be awarded the Nobel Peace Prize. Malala is recovering in a British hospital from gun shot wounds and has received messages of support for her cause from global leaders, including US President Barack Obama.