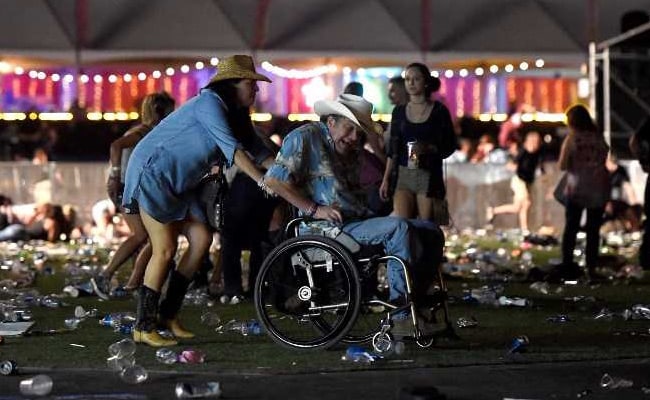 Las Vegas:
At least 59 people were killed and over 500 wounded were hospitalised after a shooting at a country music festival in Las Vegas. Police swarmed the south end of the Las Vegas strip late on Sunday night (US time) following reports of multiple shots fired from the Mandalay Bay casino where there was a concert under way, police said. The shooter had opened fire at the Route 91 Harvest Festival. The Las Vegas hospital said it was taking in several people with gunshot wounds. Video footage circulating on Twitter purportedly of the Mandalay Bay showed a crowd enjoying a concert before what sounds like volleys of automatic gunfire halt the performance.
Here are the live updates about the mass shooting in Las Vegas: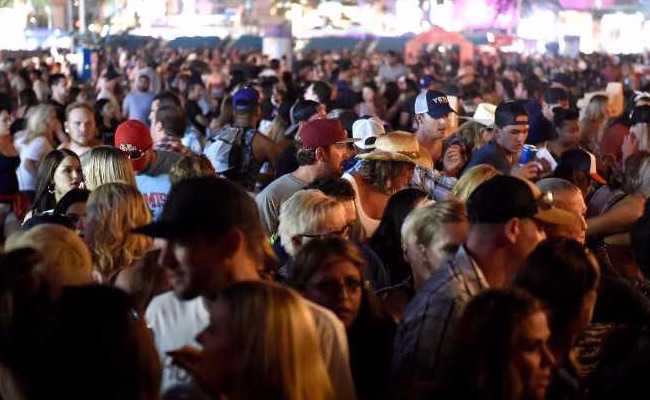 2 Hours Of Horror: What Happened In US' Worst-Ever Mass-Shooting
The time was 10:07 p.m. local time, the start of nearly two hours of terror before police would confirm that the gunman was down.