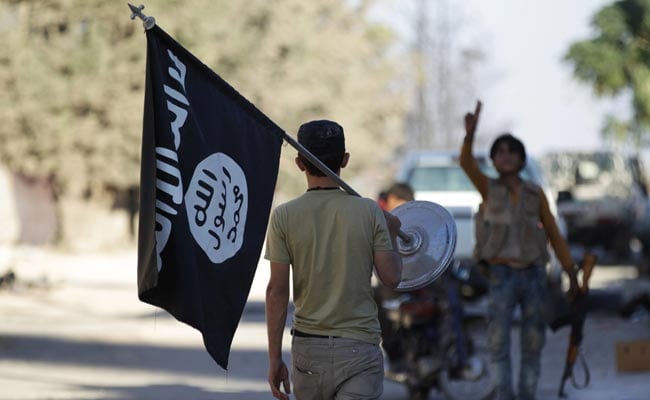 When Mohammad Shah realized his family would never be able to afford the $15,000 demanded by his fiancee's father for a traditional Afghan wedding, he turned to the one group he knew would help: the Islamic State.
The 23-year-old left his village in the northern province of Jowzjan about four months ago to join the militant group, which has seen a recent influx of foreign fighters bolster its presence in Afghanistan. Soon afterward, Shah and other Islamic State fighters stormed his fiancee's house and kidnapped her at gunpoint. They later married in a ceremony at a mosque.
"I'm really not happy with what my son did," said Jamaluddin, Shah's father, who fled his home in the district of Darzab to escape the Islamic State and now lives in a single, unbaked-brick room in Sheberghan, the provincial capital. "I have never heard from him since -- he's not my son anymore."
The episode shows how Islamic State is replenishing its ranks in Afghanistan as fighters from a range of nations regroup after leaving battlefields in Syria and Iraq. Besides helping Afghan men marry in exchange for their loyalty, the group is terrorizing locals by closing schools, beheading enemies and kidnapping young women and girls to serve as sex slaves.
The influx of foreign Islamic State fighters complicates President Donald Trump's efforts to end the 17-year conflict that has cost the U.S an estimated $714 billion. Trump last year said 16,000 U.S. troops would remain in Afghanistan indefinitely to deny terrorists a haven and support President Ashraf Ghani's attempts to negotiate peace with the Taliban, a home-grown group that controls and contests nearly half of the country.
Brutal Attacks
While U.S. officials say the Islamic State has suffered losses over the past few months -- including Qari Hikmatullah, its leader in northern Afghanistan -- the group still has the capacity to carry out brutal attacks. Islamic State claimed responsibility for back-to-back bombings in the capital Kabul on Monday that killed 29 people -- including nine journalists -- in the deadliest strike on Afghanistan's media since 2001.
The Islamic State's recent growth in Jowzjan is partly due to U.S. efforts to target the group's stronghold in Nangarhar, an eastern province bordering Pakistan, according to a State Department official who asked not to be identified discussing the sensitive information. Still, the official said the U.S. is focused on countering the group's recruiting efforts, particularly among poor villagers.
As many as 600 Islamic State militants -- including 150 foreigners from Sudan to China to France -- are fighting coalition and Afghan forces and training new recruits in Jowzjan, said police chief Faqir Mohammad Jowzjani. They operate in deep tunnels to avoid air strikes and live in hidden rock homes in the mountains of Darzab district, he said.
The bulk of them arrived via Pakistan in recent months, adding to 3,000 Islamic State fighters already based in Afghanistan, Jowzjani said. Most came after the group released a propaganda video in March telling soldiers in Syria and Iraq -- and sympathizers elsewhere -- to migrate to Afghanistan and Pakistan.
"If Daesh remains here for the long term, it's possible it could build a new caliphate," Jowzjani said in an interview at his office in Sheberghan, using the Arabic name for Islamic State. "They are boosted by the arrival of the foreigners, which suggest Daesh here has a direct link with bosses in Syria and Iraq."
Islamic State fighters, which first gained a foothold in Nangarhar in 2015, spread out to other districts in Afghanistan after the U.S. dropped its biggest non-nuclear bomb on their caves a year ago. The group controls or contests several districts in eastern and southern Afghanistan, in addition to two districts in Jowzjan -- where the Taliban has about twice as many men.
Meanwhile the Taliban -- the country's main insurgent faction -- took over the Kohistan district of the northern province of Badakhshan on Friday after several days of fighting with Afghan forces, Sanaullah Ruhani, a spokesman of the province's police said by phone. The group started its annual spring offensive last month in an apparent rebuff of Ghani's unprecedented peace offer.
Local officials can't do much to stem the rise of militant groups. Afghanistan's military suffered a "sharp decline" in numbers last year, losing about 10 percent of its troops, according to a report released Monday by the Office of the Special Inspector General for Afghanistan Reconstruction.
"The government does not have sufficient military personnel to stamp them out," Lotfullah Azizi, governor of Jowzjan province, said in an interview at his office. "If they weren't beaten, for sure, it will be a very serious danger which can threaten the survival of the whole province and the northern provinces."
'Everyone's Frightened'
The Islamic State has built training camps in Darzab and is recruiting unemployed locals, mostly men under 20. Some join for survival, some are lured by the group's ideals and others are hired guns who run extortion, smuggling or kidnapping rackets. Foreigners serve as trainers and advisers, Jowzjani said.
In Darzab, Islamic State shut down and burnt around 40 schools, depriving around 30,000 students from education. Islamist fighters have gone from house to house in insisting families reveal how many daughters they have. Four daughters? Four flags must be flown.
About 15 percent of the district's 70,000 families have fled to neighboring provinces and the outskirts of Sheberghan city about 100 kilometers (62 miles) away. The Uzbek-dominated outpost of about 170,000 people near the Turkmenistan border is an important trading post where locals import vehicles, medicine and food.
"Everyone is frightened here" said Naeem Jamal, 32, a shopkeeper in the city. "Daesh is more aggressive than the Taliban and has no pity for anyone."
Mubarak Shah fled to Sheberghan five months ago after a group of Islamic State fighters wearing black turbans broke into his house after midnight and kidnapped his two daughters, ages 16 and 18. The 48-year-old shopkeeper couldn't find them despite enlisting the help of tribal elders and mullahs, and now assumes they were sold as sex slaves.
"I felt so guilty because I was helpless to save my lovely kids," he said, crying. "They have kidnapped lots of young girls even aged 12 to serve them sexually. I don't know what awful situation my two little kids are going through now."
(Except for the headline, this story has not been edited by NDTV staff and is published from a syndicated feed.)