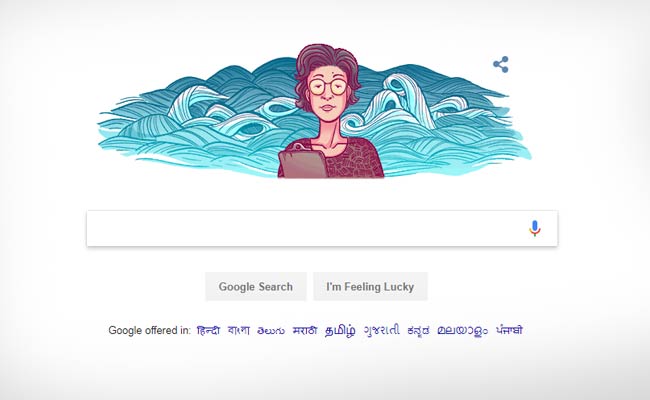 New Delhi:
Today's google doodle celebrates the 98th birthday of geochemist Katsuko Saruhashi. Born in Tokyo in 1920, the Japanese scientist is remembered as one of the pioneers in her field. She was the first to measure carbon dioxide levels and radioactive material in seawater, which was one of the scientific reasons for not conducting nuclear bomb experiments in the Pacific Ocean.

Named after her, the Saruhashi's Table is a method for gauging the concentration of carbonic acid in water. It has proved invaluable to oceanographers across the world. Saruhashi graduated from the Imperial Women's College of Science, today known as the Toho University, in 1943. She then went on to earn a doctorate in chemistry from the University of Tokyo in 1957. Saruhashi was the first woman to earn a doctorate in chemistry from the university. At the request of the Japanese government, the the Geochemical Laboratory at the university analysed and monitored radioactivity in ocean water after the Bikini Atoll nuclear tests in 1954.


Apart from her scientific achievements, Saruhashi is also remembered for her work to ensure that other women got a chance to make scientific breakthroughs like she did. Saruhashi inspired several women to pursue science. She said that her mission is to make the field more equal. "I would like to see the day when women can contribute to science & technology on an equal footing with men," she had said.
Saruhashi was the first woman to have received the honour of being named to the Science Council of Japan and was also the first woman to have received Japan's Miyake Prize for geochemistry. She died of pneumonia at the age of 87, at her home in Tokyo.