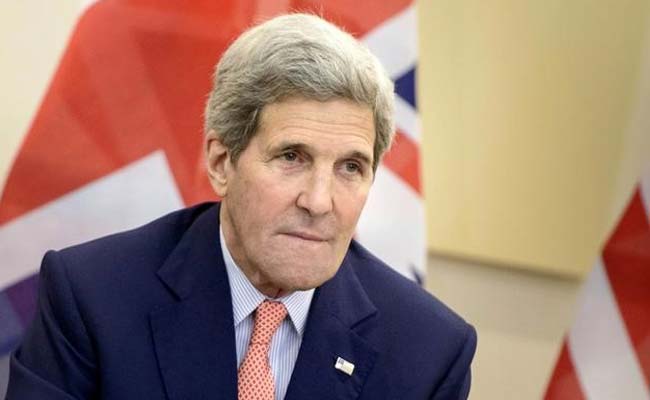 Washington:
US Secretary of State John Kerry and the White House today expressed condolences to the families of those killed in the devastating earthquake in Nepal and the neighbouring region including India.
"We are working closely with the government of Nepal to provide assistance and support," Kerry said.
The US Ambassador to Nepal has issued a disaster declaration in order to immediately release an initial USD 1 million for humanitarian assistance, he added.
USAID is preparing to deploy a Disaster Assistance Response Team and is activating an Urban Search and Rescue Team to accompany disaster experts and assist with assessments of the situation, Kerry said.
"To the people in Nepal and the region affected by this tragedy we send our heartfelt sympathies. The United States stands with you during this difficult time," Kerry said.
"The American people express deep condolences for the lives lost in today's earthquake," said the National Security Council Spokesperson Bernadette Meehan in a statement.
The earthquake caused widespread damage and loss of life in Nepal, India and Bangladesh, she added.
"The United States is deploying a team of disaster response experts to Nepal, is providing an initial one million dollars in disaster relief assistance, and stands ready to assist the Government and people of Nepal and the region further in this time of need," Meehan said.
Nepal was struck by the worst earthquake in 80 years, leaving nearly 1,500 people dead in flattened houses and buildings.
The quake measuring 7.9 on Richter scale, which was followed by 16 aftershocks of magnitude 4.5 or greater, striking heavy casualties in Kathmandu and injuring thousand others. Hundreds were feared missing across the country.
The earthquake around 11:56 am with epicentre at Lamjung, around 80 kilometers northwest of Kathmandu, had its impact in several cities in Bihar, West Bengal and UP and tremors were felt across vast stretches of east and northeast India.
It was also felt in Southern and Western parts of India, China, Bhutan and as far as Pakistan and Bangladesh.