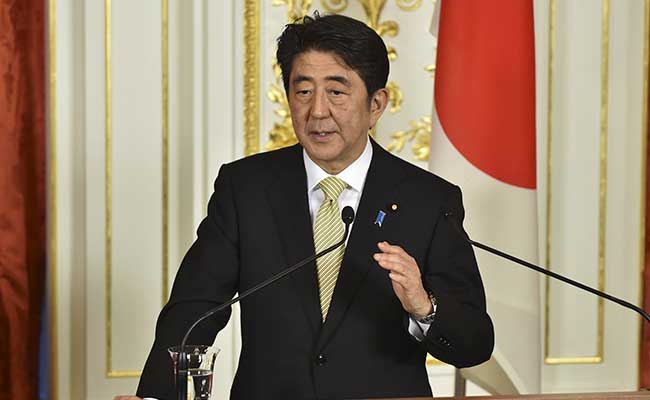 Tokyo:
Prime Minister Shinzo Abe sent an offering to a shrine for war dead on Saturday, the 70th anniversary of Japan's World War Two defeat, but had not made a personal visit to the shrine, seen in China and South Korea as a symbol of Tokyo's wartime militarism.
The premier sent a cash offering of his own money, his aide Koichi Hagiuda, a lawmaker in Abe's Liberal Democratic Party, told reporters after visiting the shrine.
"I paid respects to the souls of those who sacrificed their precious lives in the past war," Hagiuda said, explaining that he was visiting on behalf of Abe in the premier's role as head of the LDP.
Visits to Yasukuni Shrine by Japanese top politicians outrage China and South Korea because the shrine honours 14 Japanese leaders convicted as war criminals by an Allied tribunal, along with war dead. Abe has not visited in person since December 2013, when he said he did so to show respect for those who died for their country.
Abe, in a statement on Friday, expressed "utmost grief" for the "immeasurable damage and suffering" Japan inflicted during World War Two, but said future generations should not have to keep apologising for the mistakes of the past.
© Thomson Reuters 2015