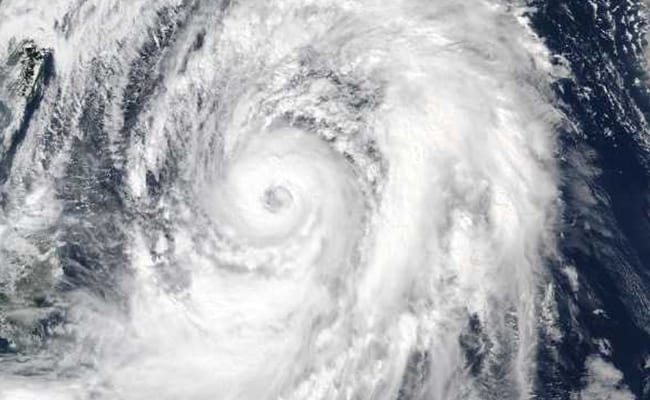 Tokyo:
A typhoon that forecasters warned could be the strongest to hit Japan in 25 years barrelled directly towards the western part of the country Monday, sparking warnings of violent winds and prompting rail operators to scrap services.
Typhoon Jebi is expected to make landfall around midday Tuesday near areas still recovering from deadly record rains last month.
If it maintains its current strength of 216 kilometres (135 miles) per hour, Jebi would be the first "very strong" typhoon to make landfall on Japan since 1993, according to the country's weather bureau.
The agency's chief forecaster Ryuta Kurora issued a televised warning for possible landslides, flooding and violent winds, as well as high tides, lightning and tornadoes.
"It is possible that (Jebi) will make landfall while maintaining its extreme strength," said Kurora.
Currently churning over Pacific waters east of Okinawa island on the country's southwestern tip, Jebi was expected to sweep above a region surrounding the commercial hubs of Osaka and Kyoto before heading out to the Sea of Japan.
Regional businesses reacted quickly, with a major railway firm and Universal Studios Japan in Osaka already scrapping services for Tuesday.
Jebi has a similar trajectory to Typhoon Cimaron, which made landfall on August 23. This storm disrupted transport links, but injuries and damages were limited.
Japan is now in typhoon season, and is regularly struck by major storm systems during the summer and autumn.
Jebi is the latest weather front to batter Japan, which has also been sweating through a record and deadly heatwave.
(Except for the headline, this story has not been edited by NDTV staff and is published from a syndicated feed.)