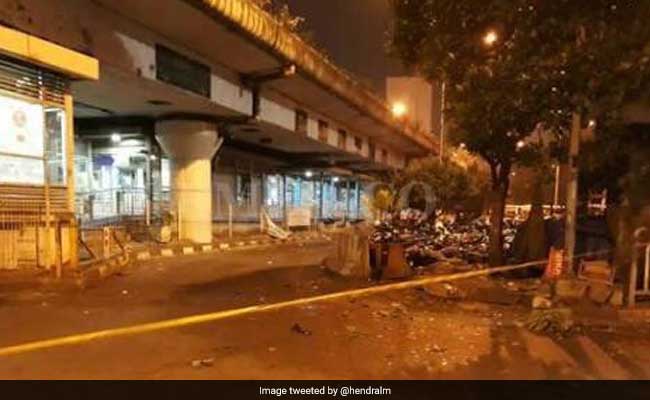 Jakarta, Indonesia:
A suspected suicide bomb attack rocked a busy bus terminal in the Indonesian capital Jakarta on Wednesday, leaving at least one policeman dead and five others injured, police said.
"There has been a bomb, for now we suspect it is a suicide bombing," deputy national police chief Syafruddin, who like many Indonesians goes by one name, told TV station TVOne.
He said the bomber was killed along with one police officer, and five other policemen were injured.
(Except for the headline, this story has not been edited by NDTV staff and is published from a syndicated feed.)