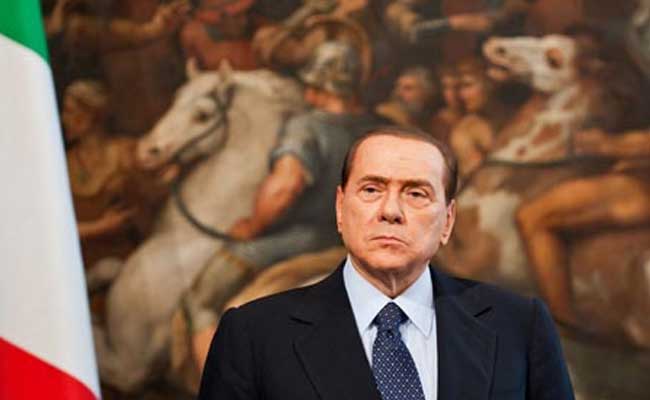 Kiev:
The Ukrainian security service has banned former Italian prime minister Silvio Berlusconi from entering Ukraine in the "interests of national security", online Ukrainian newspaper Apostrophe reported on Thursday.
Earlier in September, Berlusconi became the most prominent Western politician to visit Russian-annexed Crimea, where he met Russian President Vladimir Putin, an old friend, in a move unlikely to have been welcomed by Kiev.
On Monday "a resolution was issued to ban Italian citizen Silvio Berlusconi from entering the territory of Ukraine for the duration of three years in the interests of preserving the security of our country", Apostrophe quoted the SBU security service as saying.
The SBU could not immediately be reached for comment.
A spokeswoman for Berlusconi had no immediate comment.
Few Western public figures have visited Crimea since Russia seized it from Ukraine in March 2014. The takeover drove relations between Moscow and the West to their lowest point since the Cold War era, and prompted the United States and European Union to slap economic sanctions on Russia.
Berlusconi's travel ban comes as Ukraine separately announced wide-ranging sanctions on individuals and companies linked to Russia.
The list included dozens of journalists, including several European correspondents, and immediately attracted criticism from the country's Western allies.
The scandal-prone Berlusconi was Italy's premier on four occasions and was ousted finally in 2011 in the midst of the euro zone financial crisis. He now commands a party largely in disarray and falling in the polls.
© Thomson Reuters 2015