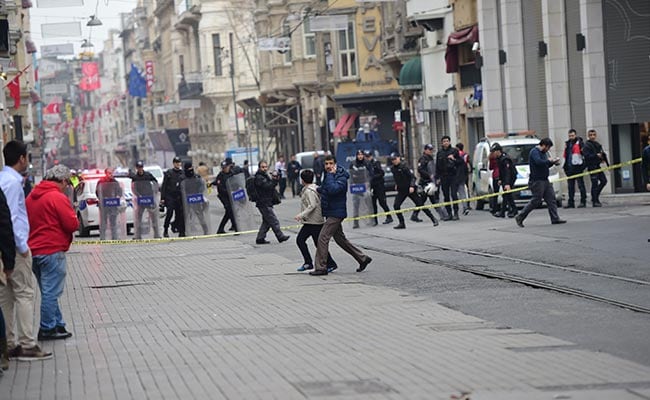 Jerusalem, Undefined:
Israel's government today warned against travel to Turkey after three of its citizens were killed in an Istanbul suicide bombing the previous day.
The country's anti-terrorism office raised its threat assessment and "recommends avoiding visits to Turkey", it said in a statement.
"Yesterday's deadly attack in Istanbul, in which a group of Israeli tourists was hit, underscores the threat against tourist targets throughout Turkey."
Tens of thousands of Israelis visit nearby Turkey each year despite strained diplomatic relations between the two countries.
Besides the three killed, another 10 Israelis were wounded, foreign ministry spokesman Emmanuel Nahshon said.
Five lightly wounded Israelis were flown home overnight, medics said today.
The army said the five others with more serious injuries and the bodies of those killed were returned by Israel's military today afternoon.
The three Israelis killed were identified as Avraham Goldman, 69, Jonathan Shor, 40, and Simha Damari, 60.
They were part of a group of Israeli tourists on a culinary-themed trip to Turkey, Israeli media reported.
Saturday's blast in the heart of Istanbul killed an Iranian in addition to the three Israelis.
Turkey said the attack was linked to the ISIS terrorist group.
Prime Minister Benjamin Netanyahu has said he had no evidence that the attack targeted Israelis.
The attack came six days after a suicide car bombing at a busy square in the capital Ankara that killed 35 people and was claimed by Kurdish rebels.
NATO member Turkey was a key regional ally of Israel until the two countries fell out in 2010 over the deadly storming by Israeli commandos of a Turkish aid ship, the Mavi Marmara, bound for Gaza.
There have been diplomatic efforts in recent months to normalise ties.