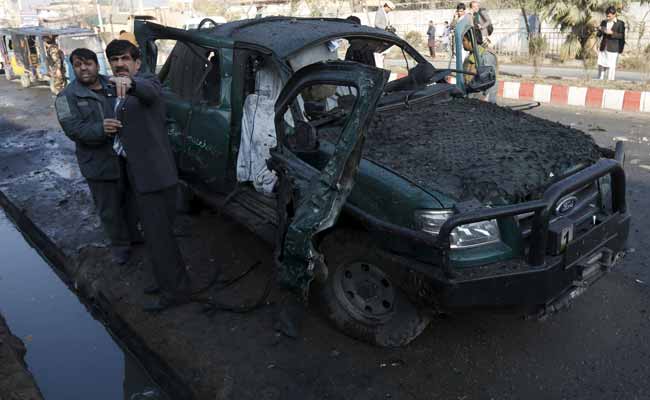 Jalalabad, Afghanistan:
The ISIS today claimed responsibility for a deadly attack targeting the Pakistani consulate in the eastern Afghan city of Jalalabad.
In an Arabic statement released via Twitter, the group said the attack was carried out by three ISIS fighters, two of whom blew themselves up by detonating explosive belts.
"The attack lasted almost four hours during which the consulate building was destroyed and tens of its employees were killed together with a number of officers from the apostate Pakistani intelligence services," the statement said.
The fate of the third apparent attacker was unclear, and the toll appeared to be exaggerated. Local officials said the hours-long gun and bomb siege left seven Afghan forces dead and as many wounded.
Pakistan has said officials at the consulate itself are safe.
The group is seen as an emerging threat in Afghanistan as it makes steady inroads in the country, challenging the Taliban on their own turf. They have an established presence in Nangarhar province, of which Jalalabad is the capital.
The attack comes close on the heels of four-country talks in Islamabad aimed at reviving Taliban peace negotiations.
The brazen assault sent terrified young students in an adjacent school fleeing the area, which is also close to the Indian diplomatic mission.
It comes after a series of strikes on Indian installations in the region and amid an unprecedented Taliban campaign of winter violence.