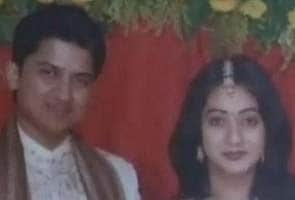 London:
Ireland has said it will not be rushed into an immediate decision on right to abortion even as it assured India that an independent medical professional will assist the enquiry into the death of an Indian national who was refused termination of her pregnancy despite miscarrying.
Indian Ambassador to Ireland Debashish Chakravarti met Deputy Prime Minister and Foreign Minister Eamon Gilmore last evening to convey the deep "concern" of Indian government at the tragic death of Savita Halappanavar.
Expressing the hope that steps would be taken so as not to allow such an incident to recur, the Ambassador also conveyed India's desire for an independent enquiry into the matter. He also requested to be kept updated about progress.
Mr Gilmore extended deepest sympathies of Ireland at the death of Ms Halappanavar and requested that these be conveyed to the family.
He indicated that they were sensitive to the impact of the tragedy on public opinion and civil society and assured that the enquiry being conducted by the Health Services Executive would be assisted by an independent medical expert.
He said the investigation would be completed at an early date and the Irish side would work closely with the Indian mission and cooperate on all aspects.
Meanwhile, Irish Prime Minister Enda Kenny has said he is awaiting a report by an expert group on the issue but will not be rushed into an immediate decision on right to abortion.
Kenny said his government would go through the report and indicated it will take its own time in arriving at a decision.
Savita Halappanavar, 31, died in Ireland due to blood poisoning after doctors allegedly refused to terminate her 17-week pregnancy, telling her that it was a Catholic country.
She died of blood poisoning after spending three days in pain and agony.
India had summoned the Irish Ambassador in New Delhi yesterday to convey its "concern and angst" over the tragic death of Ms Savita and hoped the enquiry instituted into the case would be "independent".
Mr Kenny was quoted as saying by state broadcaster RTE News that the report of an expert group will be before the Cabinet on November 27, and can be discussed by "everyone else" after it is published.
He said he will not be rushed on the issue of abortion by pressures from any side, according to RTE.
Earlier, Minister for Health James Reilly also suggested the government will take its own time in arriving at any decision as rushing the issue or coming to wrong conclusions could have "disastrous" consequences into the future.
He admitted that right to abortion had long divided opinion in the Catholic country, but said his government was determined to deal with it as a sensitive issue.
Meanwhile, Ms Savita's husband said he had not heard from the Irish authorities and that he is "very worried" about what sort of inquiry will be established into her death.
Mr Praveen told The Irish Times last night that he had heard from no one in the Health Service Executive, the Department of Health, the Taoiseach's office, the Department of Foreign Affairs or the Irish Embassy in New Delhi.
The HSE said last night its inquiry team would engage with mr Praveen as part of the investigation into his wife's death in Galway University Hospital late last month.
However, despite a promise by Minister for Health James Reilly that the investigation would be expedited, the HSE was last night unable to name the members of the inquiry team or provide terms of reference.
A spokeswoman said an international expert in obstetrics and gynaecology had been identified to join the inquiry. This is not the specialist from Northern Ireland mentioned by Dr Reilly on Thursday. Members of the team was being finalised, she added.
The full team and terms of reference would be made public "in a matter of days".
Mr Reilly insisted there was no split within the Coalition over pressure to legislate for abortion in the wake of Savita's death.
Reilly is to bring a report to Cabinet next week by an expert group on abortion.
This report does not make recommendations but rather sets out options for providing greater clarity in the area,
The Irish Times said.
Demonstrations are being held today in her memory and in support of legislative change on abortion.
In Dublin, a candle-lit vigil will be held. A vigil is also being held in Galway, where the Halappanavars have lived for four years.