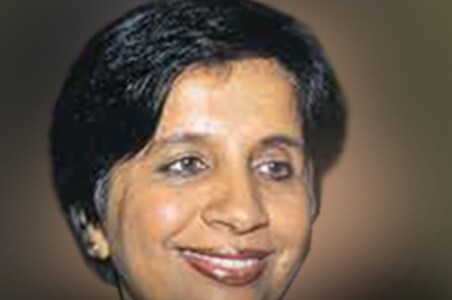 New York:
Ahead of the crucial talks between the Foreign Ministers of India and Pakistan, top diplomats of the two countries met in New York on Saturday to prepare ground for the parleys.
Foreign Secretary Nirupama Rao and her Pakistani counterpart Salman Bashir met in New York. Both of them held one-on-one talks that lasted for about an hour and a half.
According to the Pakistan sources, the issue of Jamaat-ud-Dawaa (JuD) chief Hafiz Saeed was discussed in the meeting, but Pakistan said they need time to investigate Saeed's role in 26/11.
The sources also said that Pakistan did not discuss back channel talks in the meeting. However, Pakistan may propose such talks at Sunday's meeting, the sources added.
They also said that Mumbai attacks investigation was reviewed in detail by the two diplomats.
Indian Foreign Secretary Nirupama Rao described the meeting as useful.
"We had a useful exchange of views," she said after coming out of the delegation-level talks with Bashir on the sidelines of the UN General Assembly.
This was the first high-level contact between the two sides since the Prime Ministers of the two countries met at Sharm el-Sheikh, Egypt, in July.
(With PTI inputs)