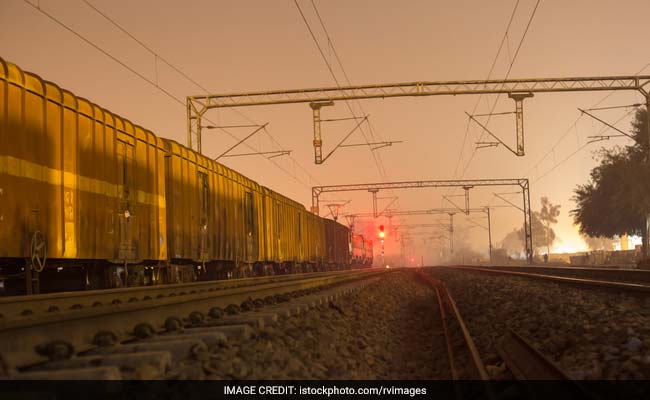 New Delhi:
In its largest export order for any public transporter, Indian Railways are going to supply modern locomotives and train sets to Sri Lanka worth six hundred and eighty crore rupees.
Rail India Technical and Economic Service (RITES), a railway PSU, has secured its largest export order from Sri Lanka Railways for the supply of ten broad gauge diesel locomotives and six diesel multiple units (DMU) train sets.
DMU train sets do not require separate locomotive as the engines are incorporated into one or more of its coaches.
According to a senior Railway Ministry Official, All locomotives and train sets would be equipped with state-of-the-art technology and manufactured in Varanasi and Chennai.
The contract will be funded under the Indian Line of Credit to Sri Lanka announced in 2011, and supplies will be made over the next two years, the official said.
Since October 2016, the total amount of assistance to the Sri Lanka Railways from India for the development of the sector, in Sri Lanka has been up to $1,284 million.
RITES, which also serves as the export arm of the railways, is at present executing a contract for the supply of eighteen locomotives to Myanmar Railways as well.
It had earlier exported 20 DMU train sets, three locomotives to Sri Lanka, besides providing expertise for setting up railway maintenance facilities and training of the island nation's railway officials during the period 2008-12.
Supplies of locomotives from Diesel Locomotive Works (DLW) in Varanasi would be completed in 2017-18.
RITES has also actively pursued exports of locomotives and passenger coaches to Bangladesh Railway. It has exported 120 LHB coaches from its Kapurthala factory.
It has been the endeavour of RITES to facilitate rail infrastructure development in the South Asian countries, particularly in Bangladesh, Myanmar and Sri Lanka.
In order to foster regional cooperation with these countries, the government has been extending various lines of credit for funding railway projects for export of Indian Railways-manufactured locomotives and rolling stock.
(With inputs from PTI)