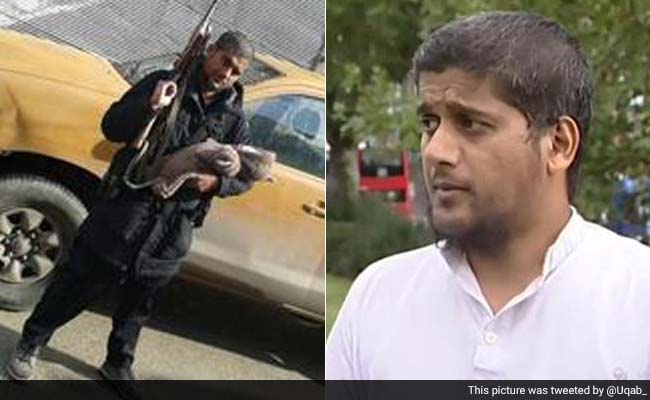 London:
An Indian-origin Islamist who skipped bail in Britain to join the Islamic State in Syria, has posed a photo of him holding his newborn son and an AK-47 on Twitter, hailing a "new generation" of Islamists.
Abu Rumaysah, 31, who was born Siddhartha Dhar, was arrested in September in the UK along with eight others on suspicion of encouraging terrorist activities. He was released on bail and was appear before a court in December.
But less than 24 hours later, Rumaysah took a bus to Paris with his pregnant wife and four young children and eventually made his way to Syria.
"Hopefully soon we can join forces to crush the global crusade against Islam and Muslims in the East and West," he wrote.
Hours after declaring his arrival in Syria on Twitter, the wanted terror suspect made another surprising announcement. He said that he had become a father to a baby boy. "He is another great addition to the Islamic State. And he's definitely not British," Rumaysah said about the baby.
But when other Islamists dared him to post a picture from Syria, he obliged with the photo of his son under #GenerationKhilafat.
As the news hit the headlines in UK dailies, Rumaysah's Twitter account
@aburumaysah1435
was suspended.
Earlier this year, Rumaysah, who is known in Britain for promoting his radical views on television, had said in an interview on Channel 4 News that he would happily denounce his British citizenship if he could live in the "Islamic State," under "the Shariah".
"I hope that one day Britain gets to live under the Shariah as well," he had added.
Up to 500 British citizens are believed to have travelled to Iraq and Syria to join IS' battle to establish a hardline caliphate.