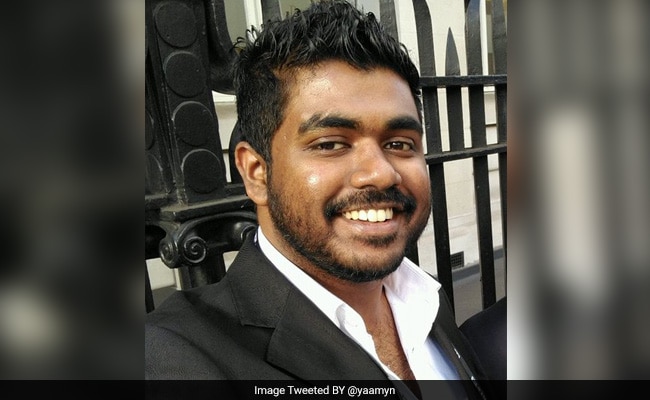 Colombo:
Activists in the Maldives say tolerance for dissent is rapidly disappearing after a prominent blogger who denounced religious extremism and state corruption was killed on Sunday and the government cracks down on criticism.
Yameen Rasheed, 29, was found stabbed to death in the stairwell of his apartment block on Sunday. He had fronted a campaign to find a journalist presumed abducted in 2014 and had repeatedly warned police about death threats.
The tropical Indian Ocean archipelago of 400,000 people has been mired in political instability since its uneasy shift to democracy in 2008, and critics accuse President Abdulla Yameen of autocratic behaviour.
Many potential challengers in elections due in 2018 have been arrested for alleged security offences while several activists, including one held in March on suspicion of spreading panic on social media after criticising a development project, have been detained.
The government denies targeting any critic unfairly, and the president condemned Sunday's murder, vowing to use all of the state's resources to bring the perpetrators to justice.
Little is known about who is behind the violence, and earlier attacks on a blogger and the murder of a politician remain unsolved.
Police reject accusations they have done too little to bring those responsible for the threats to justice.
Some Maldivian activists have stopped publishing material for fear of further attacks, while others are seeking asylum abroad.
"They can choose anyone of us. I don't know when they will attack me," said Shahindha Ismail at the Maldivian Democracy Network, who was threatened online with rape after she attended a press conference into journalist Ahmed Rilwan's disappearance.
"There are two groups of people: One is radical Islamists and the other one is the politically motivated group. Both these two groups do not operate separately," she said.
Significant numbers of radicalised Maldives youths have enlisted to fight for ISIS in the Middle East.
The United Nations said it was deeply alarmed by Sunday's killing, which came amid an apparent "upsurge in arrests and prosecutions of the political opposition".
"We call on the authorities to take steps to remedy the shrinking space for exercise of the freedom of expression," the UN said.
International criticism of the government has increased since ex-president Mohamed Nasheed was jailed in 2015 on terrorism charges after a rapid trial that observers called politically motivated.
Olof Blomqvist of Amnesty International said activists felt "trapped between a rock and a hard place", referring to threats of violence and detentions.
Muju Naeem, a blogger and friend of Rasheed's now living abroad, said authorities used Islam to frighten opponents who accuse the government of trying to hide corruption.
"I left the country. Yameen stayed back and believed he could help with social justice. But that eventually got him killed," Mr Naeem said by phone, requesting his location be withheld.
"It is extremely frustrating... Somebody should be there to talk about it."
(Additional reporting by Tom Miles in Geneva, Writing and additional reporting by Tommy Wilkes, Editing by Nick Macfie)
© Thomson Reuters 2017