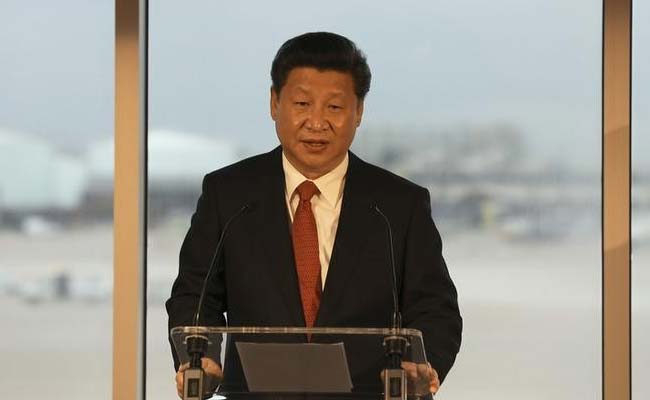 Shanghai:
Chinese President Xi Jinping said on Friday in Manchester that he hoped Britain and China would strengthen cooperation and exchanges in the area of sports, including football, according to a statement by the country's foreign ministry.
On a visit to an academy run by Premier League football club Manchester City during his state visit to the UK, Xi said that sport was an important part of China-UK exchanges and that China could learn from British football. Greater cooperation on sport would promote closer ties between the two countries, he added.
City's Argentinian international striker Sergio Aguero posted on social media a selfie of himself with Xi, an avid football fan, and British Prime Minister David Cameron.
In his comments, Xi noted the sport's global appeal and the UK's role as a football power.
Earlier in the week, football was also on the agenda when Xi met with senior members of Britain's royal family in London. Xi and Prince William also discussed Britain-China cooperation on football.
Sport has formed a recurring theme in Xi's diplomacy. In Ireland, he kicked a Gaelic football, while in the United States he accepted a jersey from David Beckham.
The Chinese national team's poor performance in international football has long been a sore point with the Chinese public. The country is ranked 81st in the world, according to FIFA, the global football governing body.
But Xi's affection for "the beautiful game" has moved it up the list of national priorities, with plans to expose more children to the sport.
© Thomson Reuters 2015