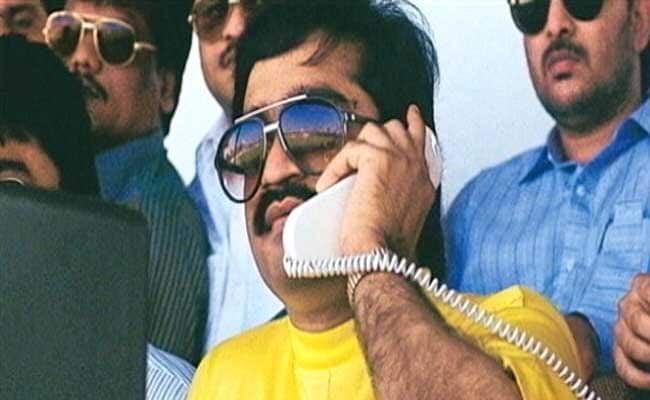 Highlights
Ibrahim aide "Mirchi" Memon too has assets in UK, UAE, Spain,etc: report
Report quotes data from Indian dossier as well as Panama Papers
Ibrahim has been on UK Treasury sanctions list for years
New Delhi/ London:
India's most-wanted terrorist Dawood Ibrahim owns a number of hotels, mansions, tower blocks and houses in London and elsewhere in UK, 'The Times' in a report said quoting data from Indian dossier to records held by Companies House and the Land Registry, as well as the Panama Papers.
The report said that Ibrahim's right-hand Muhammed Iqbal "Mirchi" Memon also has a slew of properties in India, parts of UK, the United Arab Emirates, Spain, Morocco, Turkey, Cyprus and Australia.
Ibrahim, who has an Interpol red notice against him, has been on the UK Treasury sanctions list for years with three recorded addresses in Pakistan.
The gangster's place of birth is recorded as Kher, Ratnagiri, Maharashtra, and his nationality is listed as "Indian" with a recorded Indian passport, which was subsequently revoked by the government of India.
In relation to the alleged properties associated with him in the UK, Ibrahim, the mastermind of 1993 Mumbai blast, would now be a likely target for new 'Unexplained Wealth Orders' introduced by the UK government this week.
It is claimed his syndicate, known as D-Company, once smuggled drugs through Pakistan and across Indian borders for shipment to Europe and North America from the ports at Mumbai, as portrayed in a new BBC series 'McMafia'.
Ibrahim, believed to be hiding in Pakistan, is the inspiration behind an Indian underworld don named "Dilly Mahmood" in the eight-part television series, which highlights the misuse of Britain by globally organised crime syndicates.
"Britain features in his (Ibrahim's) criminal world as a place where he can launder money a classic 'McMafia' tactic. He is thought to have property interests in a variety of southern English counties like Essex and Kent," Misha Glenny, who wrote the non-fiction book 'McMafia: A Journey Through the Global Criminal Underworld' and is an executive producer on the TV series, told the newspaper.
"But we can't know for certain because the government has been dragging its heels in legislating to force transparency of the beneficial owners of companies registered in our overseas territories," she noted.
In an apparent parallel with Ibrahim, Dilly Mahmood is portrayed as an ambitious gangster rising from a modest background to dominate the black market in Mumbai in the series.
"Mirchi" Memon, also a suspect in the 1993 Mumbai attacks, had sought refuge in London after the blasts and attempts to extradite him to India had failed.
He was never convicted of any crimes and denied his involvement in Ibrahim's cartel. Memon, who held 11 company directorships in tiling, construction and lettings firms in Britain, died after suffering a heart attack in London in 2013.
UK security minister Ben Wallace, who has described the portrayal of crime bosses in 'McMafia' as "very close to the truth", wants the "full force of the government" to bear down on criminals and corrupt politicians using Britain as a playground and haven.
"'McMafia' is one of those things where you realise that fact is ahead of fiction. It's a really good portrayal of sharp-suited wealthy individuals, but follow the money and it ends up with a young girl getting trafficked for sex," he told 'The Times' in an interview.
"When we get to you, we will come for you, for your assets and we will make the environment that you live in difficult," he warned.
The UK government estimates that about 90 billion pounds of illegal cash is laundered in Britain every year.
(With Inputs From PTI)