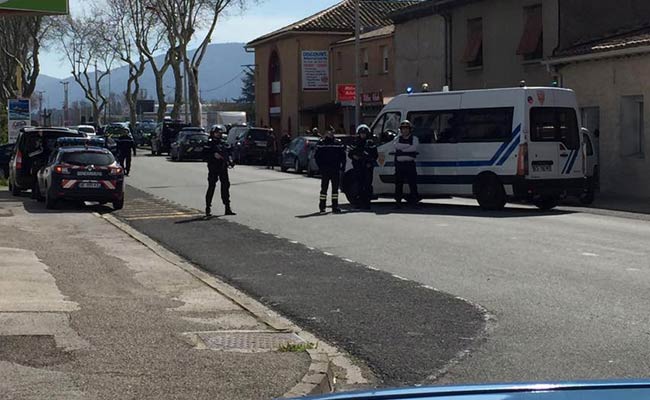 Toulouse:
A policeman was shot and
a man took hostages at a supermarket
in two separate incidents in the same area of southwest France on Friday, security sources said. The policeman was shot in the town of Carcassonne, while a gunman fired shots during a hostage-taking Friday morning at a supermarket in the town of Trebes 15 minutes' drive away. According to a local news channel, the hostage-taker has claimed allegiance to the terrorist group ISIS and also that he has demanded the release of the prime surviving suspect of the 2015 Paris attacks, Salah Abdeslam.
Here are the highlights of the shooting in France supermarket:
3 Killed In France Shooting, Hostage Scene. ISIS Terror Link Under Probe
French President Emmanuel Macron said the incident appeared to be a terrorist attack and security forces were securing the area.