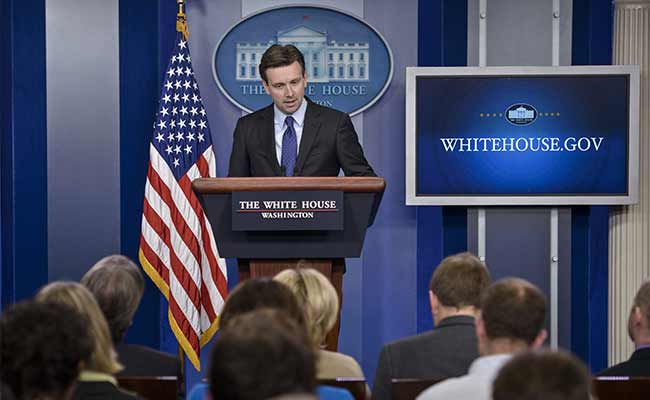 Washington:
The White House hopes that the outgoing US President Barack Obama's successor would understand the significance of India-US ties and take it further.
"Hopefully, the President's successor in the oval office will be somebody who recognises how important it is to build on the strong US-India relationship that's been established under the leadership of President Obama and Prime Minister Modi," the White House Press Secretary Josh Earnest told reporters at his daily news conference.
Prime Minister Narendra Modi, he said, was just at the White House a couple of weeks ago.
"That gave both leaders an opportunity to spend time together and to, not just deepen their personal relationship, but actually strengthen the relationship between our two countries," he said in response to a question.
"In the seven months that the President has remaining in office, I'm confident that he will continue to work closely with Prime Minister Modi to advance our shared goals," he said. Earnest said there is a shared commitment between India and the US to fight against terrorism.
"There is a shared commitment to the idea that using violence or threat to accomplish a political goal, goes against everything that we believe in," he said.
"It goes against everything that we stand for and it is a testament to the world's two largest democracies that we are committed to resolving our differences -- our political differences through a political process, that something is messy, that sometimes is less than efficient, that sometimes takes longer than it should," he noted.
"But a commitment to resolve our differences peacefully and in the context of an established political process and the rule of law, is something that binds the United States and India as the commitment to these principles is important," Earnest said.
"That is why the United States and India have been able to work effectively to combat terrorism and we obviously value that a counter-terrorism relationship between our two countries and our cooperation on those issues has been enhanced under the leadership of Prime Minister Modi and as a result of the effective working relationship between Prime Minister Modi and President Obama," the White House Press Secretary said.
(This story has not been edited by NDTV staff and is auto-generated from a syndicated feed.)