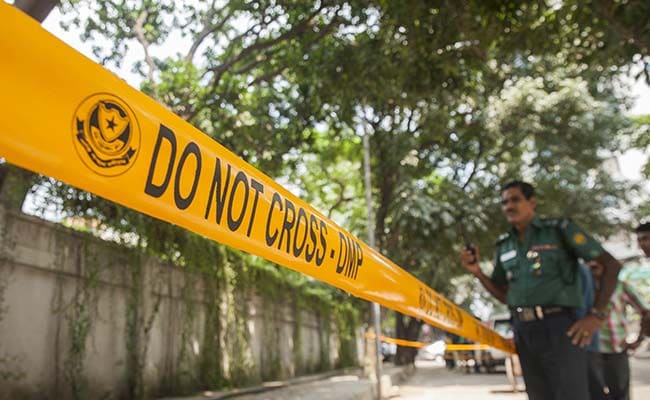 DHAKA:
A Hindu college teacher was seriously injured on Wednesday when he was assaulted by suspected terrorists, police said, the latest in a string of attacks on minority members and liberal activists in the mainly Muslim nation.
The attack came amid a week-long crackdown on followers of radical Islam after Prime Minister Sheikh Hasina vowed to halt a wave of targeted killings, in which more than 11,000 people have been arrested.
Ripon Chakraborty, a mathematics teacher, was attacked by three knife-wielding attackers on Wednesday when he opened the door at his home in Madaripur, 70 km of the capital, Dhaka, police said.
"The 50-year-old teacher was hacked in his head and neck as he opened the door," police officer Ziaul Murshed said.
Police are questioning one of the attackers who was caught by local people as he fled, he added.
Terrorists have killed more than 30 people in Bangladesh since early last year. Among those targeted were atheist bloggers, liberal academics, gay rights campaigners, foreign aid workers, members of minority Muslim sects and other religious groups.
ISIS or al Qaeda have claimed responsibility for most of the killings, but the government denies either group has a presence in Bangladesh. Police say home-grown terrorists from Jamaat-ul-Mujahideen and Ansarullah Bangla Team are responsible.
In the past week alone, an elderly Hindu priest, a Hindu monastery worker and a Christian shopkeeper were hacked to death, and the Muslim wife of a counter-terrorism police official was also killed
Hindus make up about 9 per cent of Bangladesh's 160 million population.
© Thomson Reuters 2016