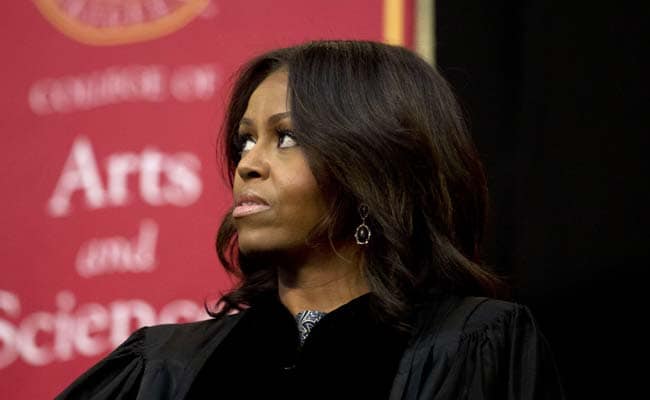 Highlights
Michelle Obama 'resents' Hillary Clinton, alleges a new book
2008 presidential campaign 'left deep, lasting scars' on both women
Ms Clinton reportedly feels Ms Obama did not do 'enough' as First Lady
Washington:
US First Lady Michelle Obama continues to "resent" Democrat front-runner Hillary Clinton due to the "bad blood left over from the bruising" 2008 campaign, a new book has alleged.
In "First Women: The Grace and Power of America's Modern First Ladies", best-selling author Kate Andersen Brower delves into the intricate relationships between the nation's first ladies, New York Daily News reported on Wednesday.
"The 2008 presidential campaign left deep and lasting scars on both the Hillary and Obama camps, and they are still shockingly fresh," Brower wrote, citing countless interviews with former aides to both women and their husbands.
"I don't think that Michelle thought much of the Clintons," a former Obama adviser said in one such sit-down with Brower.
Michelle Obama was also offended by Hillary Clinton, who mocked the "hope and change" message that drove Obama's 2008 campaign.
The "hurt feelings and resentment" never ebbed, Brower wrote, even as Hillary Clinton was named secretary of state by President Obama in 2009.
Meanwhile, Clinton aides suggested to Brower that they felt Michelle Obama "hasn't done enough as First Lady".
Hillary, on her part, also did not get along well with Barbara Bush, who preceded her, or with Laura Bush, who succeeded her.
(This story has not been edited by NDTV staff and is auto-generated from a syndicated feed.)