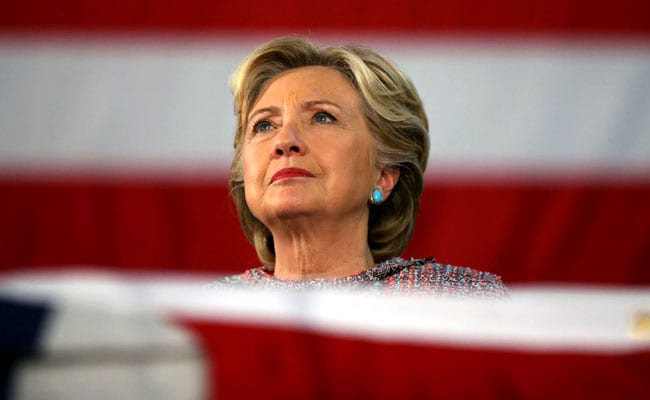 Highlights
FBI has reopened its inquiry into Hillary Clinton's use of personal email
She has previously apologised for her email arrangement
Clinton is Democratic Party's candidate, the front-runner in opinion poll
WASHINGTON:
The FBI said today that the agency would investigate additional emails that have surfaced related to Hillary Clinton's use of a personal email server to determine whether they contain classified information, adding that it is unclear how significant the new materials may be.
In a letter to several US congressional committee chairmen, Federal Bureau of Investigation Director James Comey said that he "cannot predict how long it will take us to complete this additional work."
The announcement was an unexpected development less than two weeks before the US presidential election on November 8, where Clinton is the Democratic Party's candidate and the front-runner in opinion polls.
The FBI spent about a year investigating Clinton's use of an unauthorized private email server for her work as US secretary of state between 2009 and 2013 after it emerged that there were classified government secrets in some of her emails.
The government forbids transmitting classified information outside secure channels. In July, Comey said there was evidence that Clinton and her staff may have broken laws, but that no reasonable prosecutor would bring charges.
"In connection with an unrelated case, the FBI has learned of the existence of emails that appear to be pertinent to the investigation," Comey wrote in the letter released on Friday. He provided no further details about the nature of the emails or the other case.
He wrote that the FBI "cannot yes assess whether or not this material may be significant."
Spokesmen for Clinton did not immediately respond to a request for comment. She has previously apologised for her email arrangement, saying it was a mistake.
© Thomson Reuters 2016