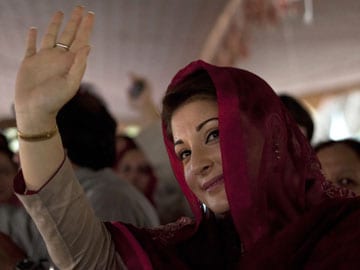 Pakistan Prime Minister Nawaz Sharif will attend
Narendra Modi
's oath-taking ceremony on Monday, his office has confirmed. Mr Sharif's office said that the two leaders will hold a bilateral meeting on May 27, and added that the Pakistan Prime Minister he will also meet President Pranab Mukherjee. (
Sonia, Rahul Gandhi to Attend Narendra Modi's Swearing-In
)
Mr Sharif's daughter Maryam today welcomed the move. Here's her full statement to NDTV:
The invitation extended by India's Prime Minister-designate & the reciprocal gesture by the Prime Minister Nawaz Sharif are being widely hailed by every sane & progressive mind on both sides of the border. Caught between uncertainty & apprehensions, people of the two countries are hoping that this first, but giant step would yield immediate dividends in terms of restoring fraying bilateral ties, starting afresh on the thwarted peace process. (
Nawaz Sharif Will Attend Narendra Modi's Swearing-in
)
The real test of visionary leadership & true statesmanship lies not in picking fights & imperilling innocent lives, but to prevent them.
Bloodshed, animosity & hatred find no relevance in today's world. It is indeed heartening to see a clear paradigm shift in the thought process on both sides today. The masses, weary of decades of hostility, yearn for peace, stability & security in the region. Both the Prime Ministers will have to make a conscious effort to rise up to the aspirations & expectations of the people, for history to remember them as redeemers of hundreds of millions!
Yesterday's regional rivals turning into friends & peaceful neighbours will be a new dawn on the lost horizon. For now, peace is my hero! (
Also Read: Hope Nawaz Sharif's Nod to Invite Will Mark New Start in Ties: Omar Abdullah
)