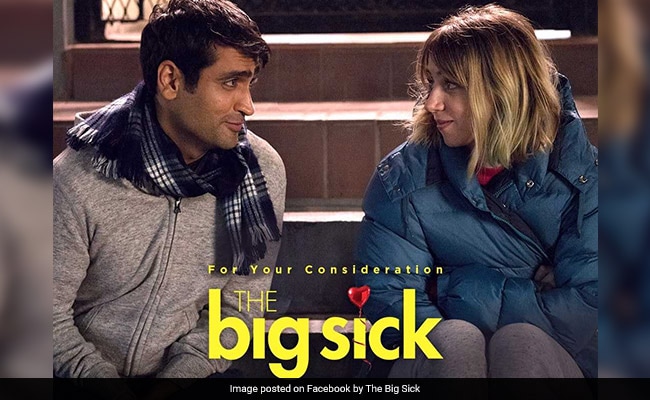 The New Year
will be here soon
and if you're
not out with your friends partying
when the New Year arrives and you'd rather sit at home and watch something, then this is something you should definitely see. Here is a list of movies and television shows that could have escaped your notice and flown under your radar (or which you have possibly seen!). So if you prefer a quiet New Year celebration all by yourself or with a few loved ones, then prepare yourself for the most binge-worthy New Year!
The entire list is split into two categories, for movies and TV shows respectively, so feel free to jump over to whichever category you feel like immersing yourself into. There is plenty to go over in all the categories.
MOVIES
Star Wars: The Last Jedi (In Theatres)
The latest Star Wars movie, playing in theatres right now, is a must-watch. Although it is divisive among hard-core Star Wars fans, director Rian Johnson (
Looper
,
The Brothers Bloom
) has been praised by critics for revitalising Star Wars for a new generation.
Okja (Netflix)
South Korea's Joon-ho Bong's (
Snowpiercer
) allegory about animal cruelty and capitalism will strike a chord and while it might seem like a fantasy tale at first, the movie changes gears quick enough and takes a gut-wrenching turn that is sure to change your world-view on not just animals, but mother nature itself.
Brawl In Cell Block 99 (Amazon)
Starring Vince Vaughn (
True Detective
Season 2,
Wedding Crashers
), generally known for his comic roles, who plays a former boxer-turned auto mechanic, with his marriage in tatters. Vaughn's character decides to become a drug courier and gets thrown to prison, where he commits violent acts that turn prison into a war-zone.
The Meyerowitz Stories (Netflix)
In director Noah Baumbach's (
Frances Ha
) maiden Netflix feature, two dysfunctional brothers (Adam Sandler, in a U-turn from his usual slapstick roles, and Ben Stiller, as his misunderstood half-brother) follow their fathers' (Dustin Hoffman) footsteps for some (mis)adventures. If dead-pan comedy is what you crave, it can't get any better than this.
mother! (iTunes)
Director Darren Aronofsky (
Requiem For A Dream
,
The Fountain
,
Black Swan
) returns with a deep, philosophical (and divisive) operatic feature which takes place in a country home in the woods, but gradually becomes much more epic in scale.
The Big Sick (Amazon)
Stand-up comic Kumail Nanjiani's (
Silicon Valley
) feature based on his own life-story, gives a humourous take on how he, belonging to a family of immigrants from Pakistan, deals with being in a relationship with a white, American girl. A must-watch if you want to start the New Year with love, laughter and joy.
TV SHOWS
American Vandal (Netflix)
According to Netflix, this is the streaming service's most binge-watched show in 2017. A perfect blend of documentary and satire, this 8-part docu-series will leave you in splits as it follows a pair of school students trying to solve a hilarious crime involving the vandalising of the school faculty's cars with crude drawings.
Comrade Detective (Amazon)
Streaming on Amazon Prime, Comrade Detective is a mock-serious crime series set in Eastern-Europe, dubbed with intentionally-funny dialogues voiced by Hollywood heartthrobs Channing Tatum and Joseph Gordon-Levitt.
Mindhunter (Netflix)
After David Fincher's stunning debut on Netflix with
House Of Cards
, comes another crime series from the auteur, with him helming four different episodes. Delving deep into the psyche of different serial killers in the US, an FBI agent in America in the 1970s (a time when the term serial-killer didn't exist), tries to unlock the mysteries of the human mind in order to prevent further serial crimes from occurring.
Legion (FX)
An underrated series, which has close links to the X-Men cinematic universe, Legion subverts every cliche of the super-hero genre and resorts to bend your mind in creative ways that you never thought could be possible. The less said about the story or the plot, the better, as this is a series that any super-hero fan (and/or X-Men fan) ought to experience, by knowing as little about it as possible.
Have a Happy binge-y New Year 2018!