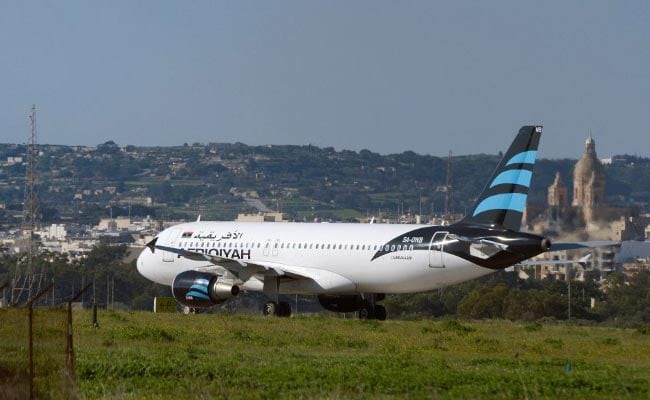 Valletta, Malta:
Two men who hijacked a Libyan plane and forced it to land in Malta on Friday had a grenade and a handgun, and a second gun was found in a search of the aircraft, Maltese Prime Minister Joseph Muscat said.
"They were found to be in possession of a hand grenade and a pistol" when asked to surrender their weapons, Muscat told reporters after the two who took over the Afriqiyah Airways flight were arrested.
"The armed forces of Malta are conducting a full search of the aircraft and a second pistol has been found so far," he said.
Muscat outlined negotiations between the Maltese military and the hijackers after he said the plane landed in Malta at 11:34 am (1032 GMT) with 117 people on board, including six crew members.
Officials had initially said there were seven crew.
"Upon landing in Malta at 11:34 CET, contact started with the captain of the aircraft and the two hijackers -- both male and probably of Libyan nationality.
"The hijackers were told that in order for any discussions to be entertained they should release all passengers first," Muscat said.
"This request was negotiated and eventually accepted and passengers were released in consecutive groups.
"Two crew members were also released while another four were detained for a period of time," he added.
Following further negotiations "the hijackers agreed to free the remaining members of the crew and to surrender," he continued.
Muscat said the hijackers had made no claim for political asylum, even though Libyan Foreign Minister Taher Siala said that was what they were seeking.