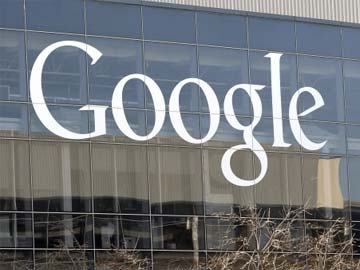 San Francisco:
Google Inc on Friday lost its bid to keep an anti-Islamic film on its YouTube video sharing website while it appealed a federal appeals court order that the company said would have "devastating effects" if allowed to stand.
Earlier this week, a panel of the 9th U.S. Circuit Court of Appeals voted 2-1 to reject Google's assertion that the removal of the film "Innocence of Muslims," which sparked protests across the Muslim world, amounted to a prior restraint of speech that violated the U.S. Constitution.
In a court filing on Thursday, Google argued that the video should remain accessible to the public while it asks that a larger, 11-judge 9th Circuit panel review the issue. Google called this week's opinion "unprecedented" and "sweeping."
However, the 9th Circuit on Friday rejected Google's request in a brief order. Google representatives could not immediately be reached for comment.
The plaintiff, Cindy Lee Garcia, had objected to the film after learning that it incorporated a clip she had made for a different movie, which had been partially dubbed and in which she appeared to be asking: "Is your Mohammed a child molester?"
Garcia's attorney, Cris Armenta, opposed Google's request to repost the video while the appeal proceeds. The actress received death threats as a result of her appearance in the film.
The controversial film, billed as a film trailer, depicted the Prophet Mohammed as a fool and a sexual deviant. It sparked a torrent of anti-American unrest among Muslims in Egypt, Libya and other countries in 2012.
That outbreak coincided with an attack on U.S. diplomatic facilities in Benghazi that killed four Americans, including the U.S. ambassador to Libya. U.S. and other foreign embassies were also stormed in the Middle East, Asia and Africa.
For many Muslims, any depiction of the prophet is considered blasphemous.
Google had refused to remove the film from YouTube despite pressure from the White House and others, though it blocked the trailer in Egypt, Libya and certain other countries.
In court filings, Google argued that Garcia appeared in the film for five seconds, and that while she might have legal claims against the director, she should not win a copyright lawsuit against Google. The film has now become an important part of public debate, Google argued, and should not be taken down.
But Garcia argued that her performance within the film was independently copyrightable and that she retained an interest in that copyright. The 9th Circuit panel agreed on Wednesday.
In its court filing on Thursday, Google said the 9th Circuit order would produce "devastating effects" if allowed to stand.
"Minor players in everything from Hollywood films to home videos can wrest control of those works from their creators," Google wrote, "and service providers like YouTube will lack the ability to determine who has a valid copyright claim."
The 9th Circuit on Friday said its order does not preclude posting a version of "Innocence of Muslims" that does not include Garcia's performance.
Shortly after Google learned of the 9th Circuit's takedown order, it hired Neal Katyal, the former acting U.S. solicitor general, to advocate for further 9th Circuit review, according to the court docket.
The case is Garcia vs. Google Inc et al., 9th U.S. Circuit Court of Appeals, No. 12-57302.
© Thomson Reuters 2014