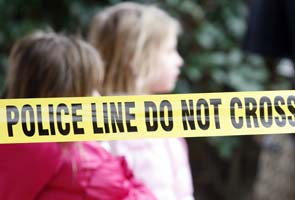 Chicago:
Police in the US city of Detroit were combing through computer and cell phone records, seeking clues to the killer -- or killers -- of four young women found dead in the trunks of cars. Three of the victims offered escort services through the same website, www.backpage.com.
"This tie for us is disconcerting," city police chief Ralph Godbee told reporters.
"We're stopping short of calling this any kind of serial pattern."
The first two victims -- cousins Demesha Hunt, 24, and Renisha Landers, 23 -- were found in the trunk of a Chrysler 300 parked in the driveway of a vacant building on Detroit's
east side on December 19.
"There were no outward signs of trauma on the bodies and to date we do not have a cause of death," Godbee said at a press conference.
Firefighters discovered the bodies of two other women -- believed to be aged 28 and 29 -- after responding to a call about a burning Buick Le Sabre on Christmas Day.
"The bodies were burned beyond recognition, but we have tentative identifications," Godbee added. The website -- which offers ad posting services for cars, jobs, housing and other goods and services in cities around the world -- is cooperating with detectives, a police spokesman told AFP yesterday.
"We are not passing judgment on any individual who is utilizing this website, yet we feel it is imperative to alert the public that deciding to meet unknown persons via the
Internet can be extremely dangerous," Godbee said.
The mothers of the first two victims told the Detroit Free Press that they were stunned to hear their daughters were escorts.
"That was nothing that they were into," Hunt's mother Denise Reid told the paper. "It's nothing that I would even say, 'Oh, yeah. Maybe.' It's absolutely not."
It was the second time this year that violence has devastated their family -- two cousins were found shot dead in a vacant home in June, Reid said.
"I'm angry at who did this to my child. They didn't have to kill them. They didn't have to take their lives. These were good girls. They were not on the streets. They had homes," Landers' mother Chikita Madison told the paper.