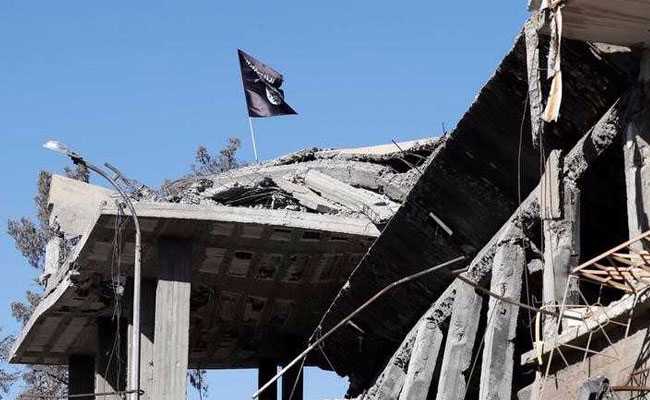 Islamic State is making a last stand in Iraq and Syria. But the region will not rest with the group's defeat, and is gearing up for a war for influence among the regional and international players that were drawn into conflict with the radical militants.
A sign of the escalating tensions emerged in Lebanon on Saturday, when Prime Minister Saad Hariri abruptly announced his resignation, blaming Iran in an announcement from Saudi Arabia, its rival for regional hegemony. "Now the real war starts, after the players stop fighting their common enemy, Islamic State," said Sami Nader, head of the Beirut-based Levant Institute for Strategic Affairs.
Here are potential conflicts to keep an eye on:
Iran-Saudi Arabia
In his resignation speech, Hariri referred "unequivocally to Iran, which sows sedition, devastation and destruction in any place it settles in." The Islamic Republic exerts influence in Lebanon through the militant Hezbollah group, but Lebanon is just one of the Arab nations where Iran has been expanding its presence since uprisings rocked the Middle East in 2011. It's dispatched Shiite militias from Lebanon, Iraq and Afghanistan to fight Sunni groups and Islamic State militants in Iraq and Syria. It's also sent aid to rebels fighting a Saudi-led coalition in Yemen.
Developments in Lebanon are "obviously a signal that Iran-Saudi tensions have worsened," Alef Advisory, a political risk advisory firm, said in an emailed note.
Israel-Hezbollah
Tensions between Israel and Hezbollah have been intensifying as the war in Syria winds down. Israeli leaders have said they won't tolerate a permanent Iranian presence in Syria, and have said all of Lebanon's infrastructure will be targeted, and not only Hezbollah's.
Much has changed since the sides last battled 11 years ago. Hezbollah fighters are both exhausted and experienced from years of fighting in Syria, and armed with far more sophisticated and numerous weapons. For Israel, a new war with Hezbollah would mean confrontation on two fronts -- Lebanon and Syria, where the militant group has entrenched near Israeli lines.
"It may be that Hezbollah, which will now be left alone to take all the blame and all the responsibility for Lebanon's challenges, would be motivated to initiate a conflict with Israel sooner as a means of unifying Lebanese behind it," said Daniel Shapiro, former U.S. ambassador to Israel and now a senior fellow at the Institute for National Security Studies in Tel Aviv.
Turkey-Kurds
Turkey has become a major player in Syria, having joined the U.S.-led coalition against Islamic State and sending troops across the border into Syria to drive militants away. But Islamic State isn't Turkey's only adversary in Syria: it's equally worried about Syrian Kurdish fighters whose territorial gains along the Turkish frontier during Syria's civil war threaten to embolden Turkey's own separatist Kurds. President Recep Tayyip Erdogan has said his country will never allow the formation of a "terror corridor in Syria."
"The tensions won't escalate into a military confrontation," Nader said. "But Turkey will continue to push to keep the Kurds away from Syrian peace talks so they won't be empowered in their claim for autonomy."
Iraq-Kurds
In Iraq, attention will turn inward once Islamic State is defeated. The nation's oil-rich north has already been destabilized in recent weeks by a faceoff between the central government in Baghdad and the semi-autonomous Kurdistan Regional Government. After Kurds voted overwhelmingly for independence in a September referendum, Iraqi forces -- backed by mainly Shiite militias bankrolled by Iran -- retook disputed Kirkuk and surrounding oil fields from Kurdish fighters last month.
"The military option is still there in Iraq," Nader said. "You have an unsatisfied Kurdish population and the Sunnis remain marginalized. You don't have a recipe for stability."
--With assistance from Jonathan Ferziger.To contact the reporter on this story: Donna Abu-Nasr in Beirut at dabunasr@bloomberg.net To contact the editors responsible for this story: Alaa Shahine at asalha@bloomberg.net Amy Teibel, Stuart Biggs(This story has not been edited by NDTV staff and is auto-generated from a syndicated feed.)