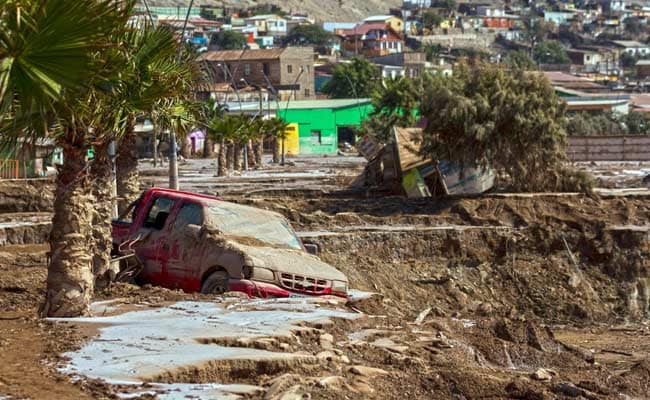 Santiago:
The death toll from flash floods that devastated Chile's normally arid north has risen to 26 and could increase further, with another 120 people still missing, officials said.

The Atacama region, home to the world's driest desert, and the neighboring city of Antofagasta were deluged by heavy rains on March 24 that swept away thousands of homes, leaving thick layers of muck and tens of thousands of devastated residents in their wake.

The National Emergency Office said in its latest update Sunday night that more than 2,500 people remained in emergency shelters, with more than 6,000 homes badly damaged and more than 2,000 completely destroyed.


President Michelle Bachelet, who pulled out of this week's Summit of the Americas in Panama to deal with the crisis, vowed "we will rebuild" on Saturday in her second visit to the region since the floods.
Health officials have warned there is a high risk of outbreaks of gastrointestinal and respiratory diseases because of the mud and lack of drinking water.