Elon Musk, billionaire entrepreneur and boss man of Tesla, has tweeted his appreciation of a Tesla driver who risked his car and his life to save another man.
A German driver was on the famous high-speed autobahn near Munich when he saw a car maneuvering strangely. Manfred Kick pulled his Tesla in front of the other car - a Volkswagen Passat, whose driver was unconscious, according to
Mashable
.
The Tesla driver then "tapped the brakes so the Passat was contacting his rear bumper, and slowly, the two cars came to a halt," reported
Jalopnik.com
.
Mr Kick helped the man who was then moved to hospital and is now reportedly safe.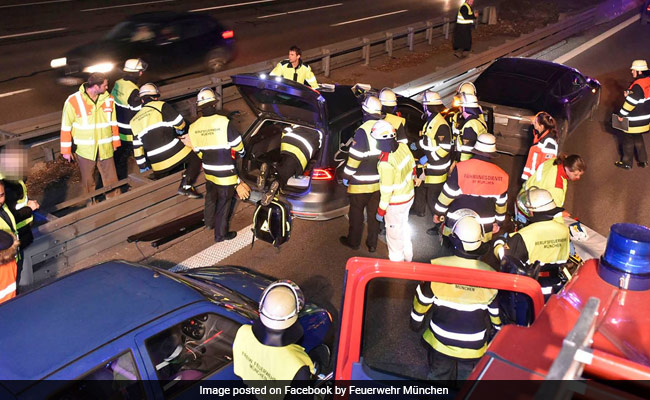 The Tesla Model S, worth about $70,000 and the VW are in need of repairs worth 10,000 Euros. On Twitter, Mr Musk said he'll foot the bill.
In appreciation, Tesla is providing all repair costs free of charge and expedited. https://t.co/D68HNJcCoQ

- Elon Musk (@elonmusk) February 15, 2017