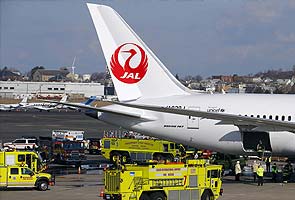 Tokyo:
A Boeing Dreamliner flight by Japan's All Nippon Airways had to be cancelled on Wednesday because of a brake problem, an airport spokesman said.
ANA 698 was cancelled because brake parts from the rear left undercarriage needed to be replaced, said the spokesman at Yamaguchi Ube airport in western Japan.
On Tuesday a Japan Airlines Boeing 787 was grounded in Boston following a fuel spill, one day after another plane of the same type suffered a fire.