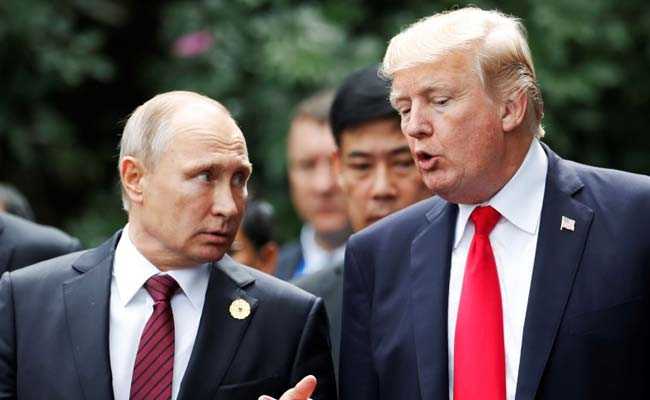 Washington:
US President Donald Trump on Tuesday said his meeting with Russia's Vladimir Putin may prove easier than those with European allies, moments before departing for Brussels for a key NATO summit.
"Frankly, Putin may be the easiest of them all. Who would think?" Trump told reporters before boarding Air Force One, referring to his upcoming meeting with the Russian leader in Helsinki.
Trump also vowed not to be "taken advantage" of by the EU, who he says does not do enough to support the transatlantic alliance and takes unfair advantage of the US on trade.
"It's certainly going to be an interesting time with NATO," he told journalists. "NATO has not treated us fairly but I think we will work something out. We pay far too much and they pay far too little."
"But we will work it out and all countries will be happy."
Allies are bracing for what could be one of the most hostile meetings of the transatlantic group in years as Trump ramps up his criticism of longstanding European partners.
"The U.S. is spending many times more than any other country in order to protect them. Not fair to the U.S. taxpayer," Trump tweeted earlier in the morning, calling the situation "Very Unfair!"
"On top of that we lose $151 Billion on Trade with the European Union. Charge us big Tariffs (& Barriers)!" he added.
Trump has insisted that he will be "totally prepared" for the meeting with Putin, who on Tuesday he called "a competitor."
"I think that getting along with Russia, getting along with China, getting along with others is a good thing, not a bad thing," he said.
(Except for the headline, this story has not been edited by NDTV staff and is published from a syndicated feed.)