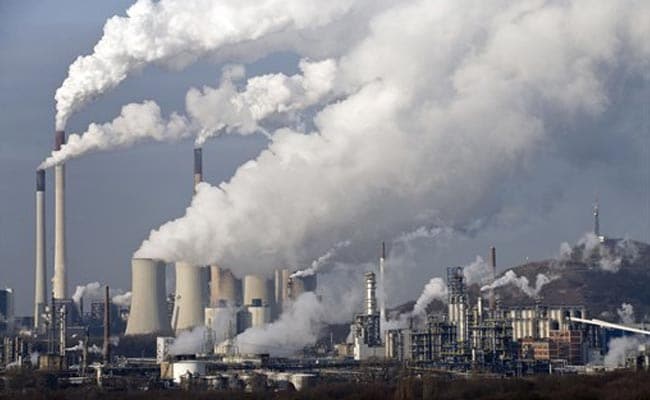 Berlin:
All major developed countries failed to take on their "fair share" in planned efforts to tackle climate change, a study by 18 non-governmental organisations (NGOs) said.
Taking into account developed countries' historical responsibility and their capability, "the ambition of all major developed countries fall well short of their fair shares, which include not only domestic action but also international finance," said the NGOs on Monday in a timely report released as the final round of United Nations climate talks before Paris were set to take place in Bonn, Germany.
Over 150 countries have submitted their climate action plans, known as intended nationally determined contributions (INDC), to the UN as a basis for a global climate pact set to be inked in Paris in December this year, covering nearly 90 percent of global carbon emissions.
The overall commitment, however, was not sufficient to limit global warming below two degrees Celsius above pre-industrial levels, a threshold which scientists said would lead to catastrophic results, various studies found.
INDCs of both the US and the European Union only accounted for a fifth of their fair share, while Japan should take ten times the climate actions it currently pledged, according to the report.
"Years of inaction by developed countries have already threatened the very survival of the poorest countries, and those most vulnerable to climate impacts. This review of INDCs further demonstrates that developed countries are not fulfilling their commitment to substantially reduce their emissions consistent with the requirements of science and fairness," said Azeb Girmai, climate lead of LDC Watch International, Xinhua reported.
According to the groups' study, the plans of the majority of developing countries "exceed or broadly meet their fair share". China, for example, is doing more than its share.
China pledged to peak its carbon emissions around 2030 and to reduce its emissions per unit of GDP by 60 percent to 65 percent from the 2005 level by 2030. In a joint statement with the US last month, China announced it would make 20 billion renminbi (about $3.15 billion), more than US' $3 billion pledge to the Green Climate Fund for setting up a south-south climate fund to support other developing countries to combat climate change.
"From Washington to Brussels, decision-makers should hang their heads in shame that poorer countries are willing to do more than they are," said Asad Rehman, head of international climate at Friends of the Earth.