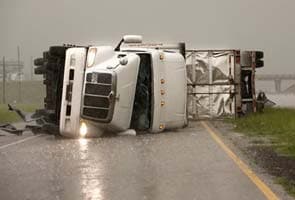 Oklahoma City:
Nine people have died in the Oklahoma City area after a violentburst of tornadoes and thunderstorms overnight.
Amy Elliottwith the state Medical Examiner's Office said Saturday morning that ninefatalities have been confirmed, including two children and seven adults. Theprevious overall total was seven deaths.
Hospitalofficials said at least 75 people were hurt during Friday night storms that hitat rush hour.