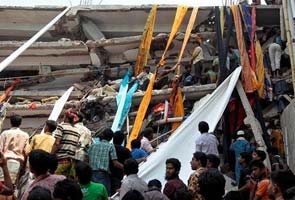 Timika, Indonesia:
The death toll from a mine tunnel collapse in eastern Indonesia has risen to 21, the US operator said Tuesday, as rescuers searched for another seven workers now also presumed dead.
The accident happened on May 14 at Freeport-McMoRan's Grasberg, one of the world's biggest gold and copper mines in mountainous, remote Papua province, and 10 workers were rescued alive soon afterwards.
Search teams pulled another four bodies out of the rubble overnight, taking the confirmed toll to 21, according to a statement from Freeport's Indonesian subsidiary.
Rescue efforts have been slow due to the unstable situation at the tunnel, with rocks continuing to fall from the roof.
Freeport-McMoRan president and chief executive Richard Adkerson arrived on site at the weekend to visit the injured workers and the families of those still buried, and hundreds have held prayer ceremonies in Papua and Jakarta.
Indonesian President Susilo Bambang Yudhoyono said on Monday that the government would "carry out a thorough investigation into the cause of the disaster, the technological factors, and whether there was any negligence".
Operations have been halted at the mine since last week as a mark of respect for those affected by the accident.
Workers demanding safer conditions were blocking a road leading to the facility for a seventh day, using heavy machinery, such as dump trucks, and planks of wood.
The tunnel was part of an underground training facility, not one of the mining areas. The 38 people inside at the time of the accident were direct employees and contract workers undergoing safety training.