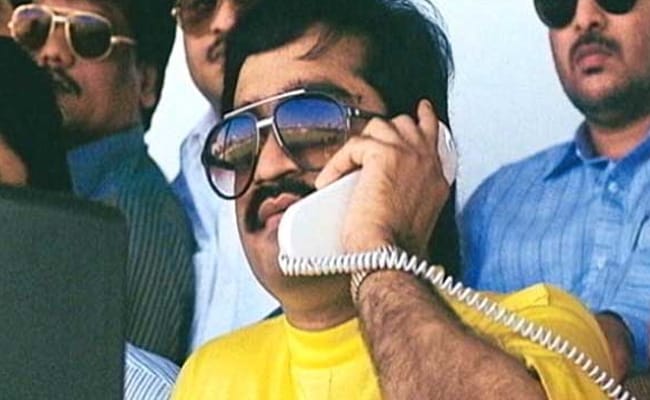 Washington:
Pakistan-based Dawood Ibrahim-led terrorist group D-company has diversified in many other fields and built a powerful transnational crime-terror organisation in part from drug proceeds, US lawmakers were told on Friday.
Indian underworld don Dawood, wanted in India for a number of terrorist attacks, is now based in Karachi, according to the US and Indian officials. However, Pakistan has denied his presence in the country.
"Pakistan-based crime-terror group D-company, whose origins lie in India, expanded Karachi's historic role as a drug transhipment point, and built a powerful transnational crime-terror organisation in part from drug proceeds," Dr Louise Shelley, Professor at Schar School of Policy and Government at the George Mason University told lawmakers.
Mr Shelley claimed that the D-company has diversified.
"D-company, like Mexican drug organisations, has diversified. They traffic weapons, counterfeit DVDs and provide financial services through their extensive system of hawala operators," he said during a Congressional hearing organised by the Committee on House Financial Services Subcommittee on Terrorism and Illicit Finance.
India's sustained campaign against Dawood was finally acknowledged by America in 2003 when the US declared him a global terrorist having links with al-Qaeda. He also faces sanctions from the UN under its anti-terror resolution.
Vindicating India's position that Pakistan has been sheltering Dawood, the US had said that he was in Karachi and possessed a Pakistani passport under the individual category.
Testifying before the same Congressional sub-committee, Celina B Realuyo, Professor of Practice, William J Perry Centre for Hemispheric Defence Studies, National Defence University, said a number of recent attacks in Kabul were planned and launched from safe havens in Pakistan.
The year 2018 has already witnessed many deadly attacks.
On January 20, at least 22 people including four Americans were killed during a 12-hour standoff with security forces after gunmen dressed as armymen raided a hotel in Kabul, frequented by many foreigners, he said.
On January 27, an attacker detonated explosives in an ambulance in Kabul, killing over 100 people and injuring some 158, according to Afghan officials.
Taliban spokesman Zabiullah Mojahid claimed responsibility for the attack, one week after the attack on the Kabul hotel attack, Realuyo added.
In June last year during Prime Minister Narendra Modi's visit to the US, India and the US, in a joint statement after talks between PM Modi and President Donald Trump, vowed to strengthen cooperation against terror outfits like Jaish-e-Mohammad, Lashkar-e-Taiba and D-Company.