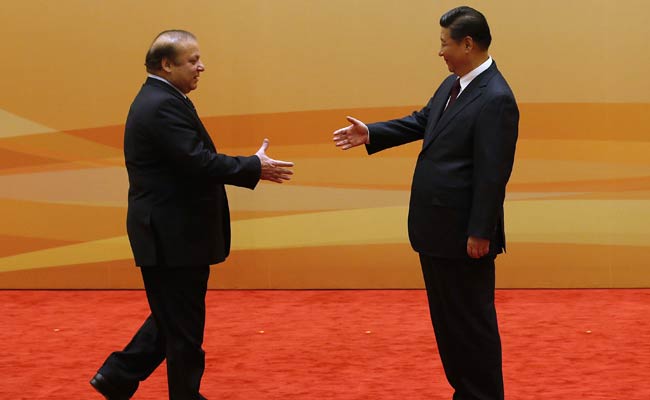 Islamabad:
Chinese President Xi Jinping will arrive in Pakistan on Monday on a two-day visit to deepen economic and strategic ties between the two "all-weather" allies and would sign key infrastructure financing deals worth over $6 billion.
"I can confirm that the Chinese President will be visiting Pakistan from April 20 to 21," Foreign Office spokesperson Tasnim Aslam said.
Mr Xi, also General Secretary of the ruling Communist Party of China, will address a joint session of Parliament on April 20, she said.
Officials said that important agreements in various fields will be signed during the two-day visit.
Some of the projects to be funded by China include the 487 km Karakoram Highway Phase-II that will be constructed from Raikot-Sazin-Thakot-Mansehra to Islamabad at a cost of $3.5 billion.
During the visit, an agreement will be signed for roughly $1 billion concessionary financing for constructing 120 km of the 487km road, The Express Tribune reported.
The financing agreement will also cover the 387 km Multan-Sukkur route to be constructed at a cost of $2.6 billion.
China will give a 90 per cent concessionary loan, the paper said.
The Chinese President was to visit Pakistan last year during his South Asia trip to India, Sri Lankan and the Maldives but postponed it due to political unrest in the country with opposition leader Imran Khan staging a protest in Islamabad for alleged rigging in 2013 polls that were won by Prime Minister Nawaz Sharif.
Pakistan Foreign Office had earlier confirmed that the visit of the Chinese leader will take place this year but had not given the exact dates.
He was expected to attend the Pakistan National Day parade on March 23 as a special guest but could not undertake the trip due to some domestic engagements.
Pakistani and Chinese leaders over the years have pledged robust cooperation in several fields and described their relationship as an "all-weather" friendship.