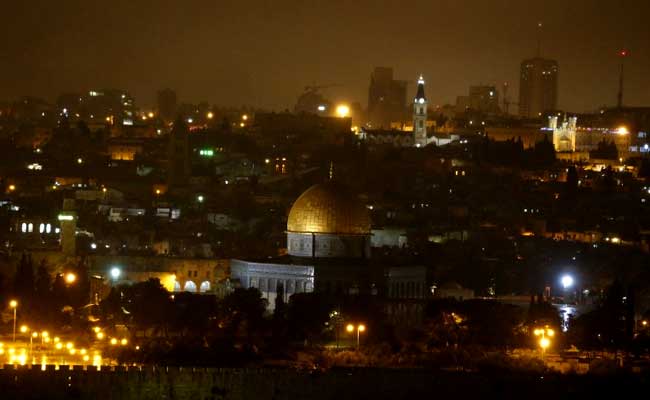 Beijing:
China expressed concern on Wednesday about U.S. President Donald Trump's reported intention to recognise Jerusalem as Israel's capital and relocate the U.S. Embassy to the ancient city, saying it could spark new hostility.
Senior U.S. officials said on Tuesday that Trump will recognise Jerusalem as Israel's capital on Wednesday and set in motion the relocation of the U.S. Embassy to the city from Tel Aviv, a decision that risks fuelling violence in the Middle East.
The endorsement of Israel's claim to all of Jerusalem as its capital would reverse long-standing U.S. policy that the city's status must be decided in negotiations with the Palestinians, who want East Jerusalem as capital of their future state.
Chinese Foreign Ministry spokesman Geng Shuang told a regular news briefing that the status of Jerusalem was a complicated and sensitive issue and China was concerned the U.S. decision "could sharpen regional conflict".
"All parties should do more for the peace and tranquillity of the region, behave cautiously, and avoid impacting the foundation for resolving the long-standing Palestine issue and initiating new hostility in the region," Geng said.
China has long maintained that Palestinians must be allowed to build an independent state, although it has traditionally played little role in Middle East conflicts or diplomacy, despite its reliance on the region for oil.
The process of moving the U.S. embassy is expected to take three to four years, according to U.S. officials, though Trump will not set a timetable.
The international community does not recognise Israeli sovereignty over the entire city, home to sites holy to the Muslim, Jewish and Christian religions.
(Reporting by Michael Martina)
© Thomson Reuters 2017
(This story has not been edited by NDTV staff and is auto-generated from a syndicated feed.)