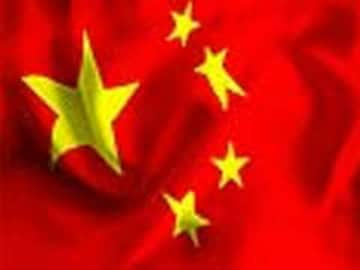 Beijing, China:
Chinese Nobel laureate Mo Yan has heaped praise on the ruling Communist party and its leader Xi Jinping in an interview likely to renew debate about his political stance.
Mo Yan was awarded the Nobel literature prize in 2012 for his novels which sometimes contain grotesque satire of recent Chinese history, but he has been derided by liberals as a government stooge.
In comments which could fuel critics' fears, the author told the website of the party's anti-corruption agency last week that "I judge that the Chinese Communist party, more than any other party in the world, wants China to be rich and powerful."
He added: "Our country's President Xi Jinping, more than any other world leader, hopes that Chinese people can live well."
Mo Yan is known for choosing his words carefully, and his remarks could be interpreted as faint praise given that China effectively has just a single political party.
The interview appeared as part of official efforts to promote an anti-corruption campaign which has snared several high-profile politicians since Xi came to power.
Mo Yan is known for the imaginative range of his surreal works, labelled "hallucinatory realism" by the Nobel committee, but he said: "China's current anti-corruption efforts exceed my imagination."
Chinese liberals argue that corruption is endemic in the country's authoritarian system, where the government is not held accountable by an independent media or court system.
But Mo Yan countered: "You can't blame corruption entirely on the system... because in every system even in ancient times, there have been clean as well as corrupt officials."
Mo Yan -- a pseudonym meaning "Don't speak", with his real name Guan Moye -- has long been an official in China's government-run writers' association. He was singled out by government critics such as artist Ai Weiwei as a party apologist when he received the Nobel.
Since then he has been embraced by Chinese officials, appearing alongside celebrities including Jackie Chan at the annual meeting of a state advisory body.
The author, whose previous work mostly dealt with politics in abstract allegory, said his new novel would be inspired directly by current party efforts.
"I have long considered writing a novel about-anti-corruption efforts, and am currently working hard on an outline," he said.
China's only other living Nobel laureate Liu Xiaobo was sentenced to 11 years' jail in 2009 for calling for democratic reforms. He was awarded the Nobel Peace prize a year later.
Two other Nobel winners were born in China but live in exile: French writer Gao Xingjian and the Tibetan spiritual leader the Dalai Lama.